When the time comes to take off on a family getaway—whether it's to play outside, try out some new activities, or simply get a change of scenery—you can't go wrong by choosing Mont-Tremblant. With the multitude of options available, no one will be left out, not even the most stubborn teenagers!
With its colourful façades, its little cobblestone streets, and its countless shops and restaurants, our beautiful village has something for everyone, and visiting it is already a superb activity in itself. But why stop there?
Here are 5 must-do family activities in Mont-Tremblant to take advantage of our wonderful playground and enjoy unforgettable moments together!
1. The call of the mountains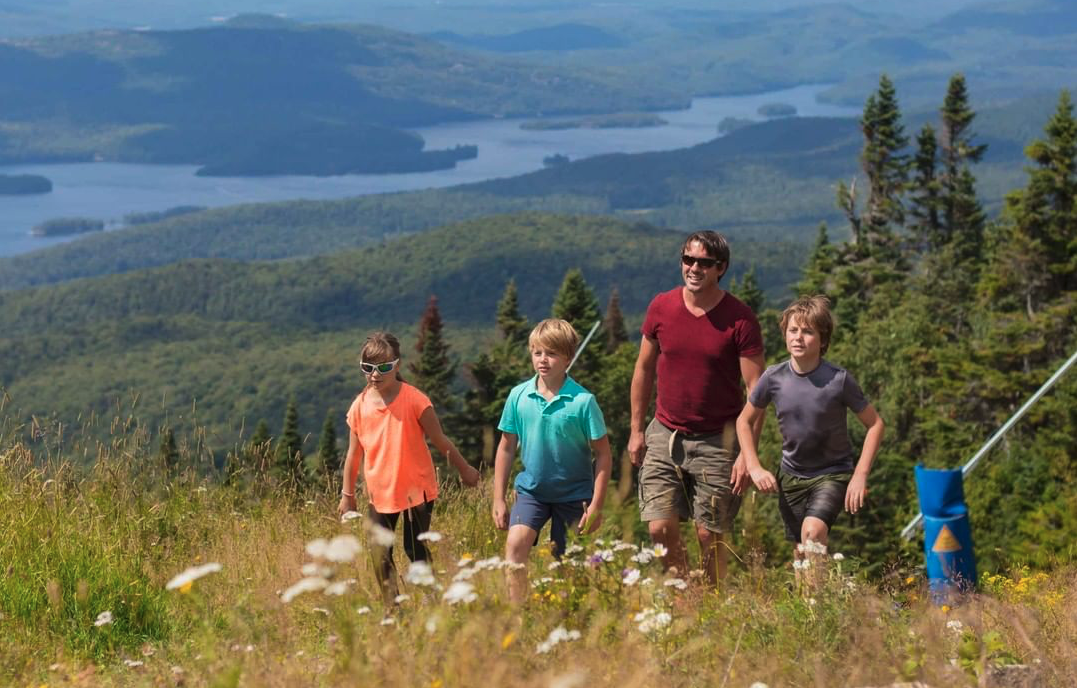 Crédit DK Cooper
Coming to Tremblant and not conquering its mountain is a little like eating a cake without icing: it's still a lot of fun, but you're missing the wow factor! 
From the top of its 968 metres, our beautiful mountain (the highest in the Laurentians) offers a simply stunning panoramic view of the surrounding mountains, lakes, and forests. And when we talk about conquering, you should know that two options are available to you for the ascent: hiking or the cable car. So, there's no excuse!
If you have several hours, we highly recommend hiking (or snowshoeing in the winter). 11 trails of all levels (from 1 to 11 km) meander through cliffs, streams, waterfalls, and lakes. As a bonus, you have about a 9-in-10 chance of coming face to face with some white-tailed deer, long-time residents of the mountain.
Once you've reached the summit, take the time to appreciate the panorama that surrounds you and fill your lungs with the fresh mountain air. What a reward! 
For an overview of Mont-Tremblant's hiking trails, click here. 
2. The signature activities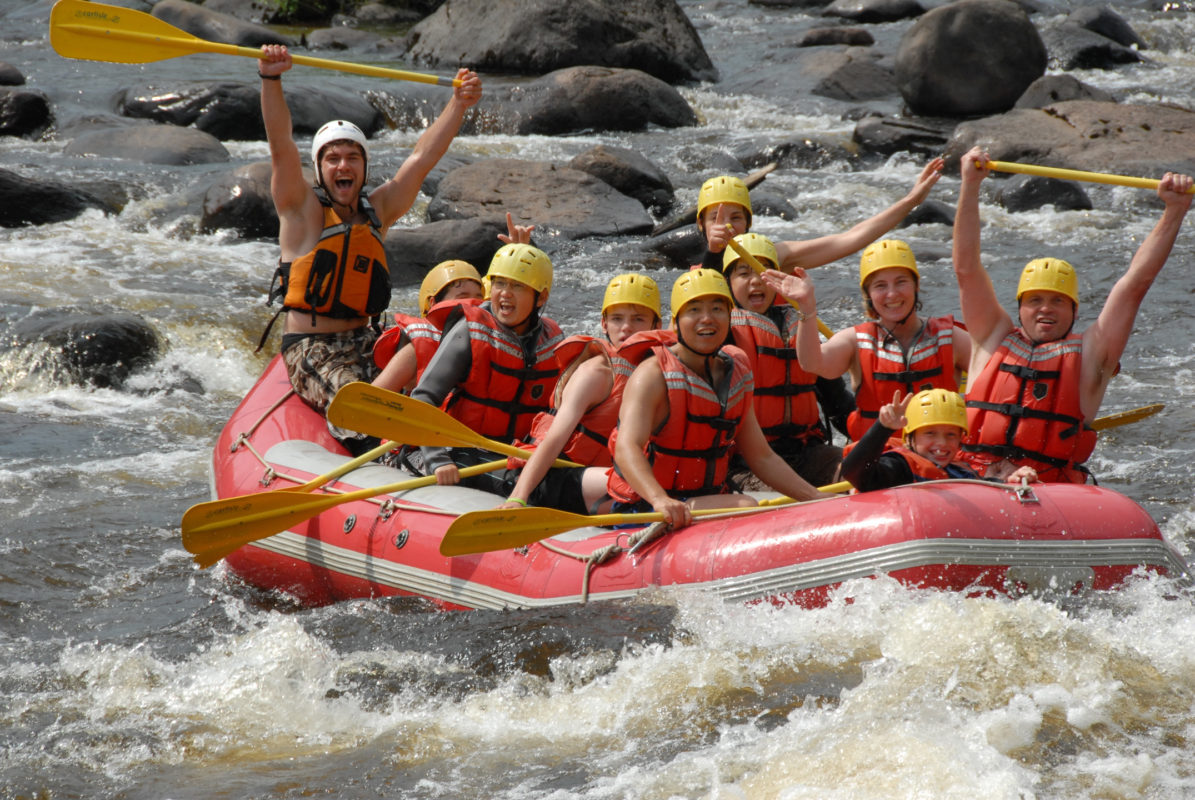 We have to admit: it can sometimes be very hard to choose between the slew of family activities to do in Mont-Tremblant. Let us make your life easier and show you the most popular ones, which have been tested and approved by thousands of families from around the world!
Summer
The perfect activity for those hot days where you only want one thing: to cool down! Family rafting not only involves a 10-km descent on the Rouge River, but also multiple stops for swimming, raft surfing, and lunch on the beach! An opportunity to learn rafting on small rapids (classes 1 to 3) in total safety. The only conditions for participation: being over 6 years old and knowing how to swim.
The popularity of rock climbing has skyrocketed in recent years. Give yourself the opportunity to try out this wonderful sport with your family! Our introduction to rock climbing starts at 5 years old, takes place on an imposing natural cliff and is sure to please young and old.
Winter
Dog sledding: different activities for all tastes, all ages, and all levels. These superb expeditions lead you through forests and mountains in the company of simply adorable animals. You can lead your team yourself to experience the adventure to the fullest or stay comfortably seated in the sled. Depending on the chosen option, you can also participate in the hitching, play with the dogs, have a bite to eat, or enjoy a nice hot snack. A must for young and old! 
Sleigh ride activities guarantee a return to childhood! Choose from a pleasant ride during which you can let your mind wander or a guided ride in good company. Our host—a longtime Tremblant local, storyteller, and musician—will treat you to unforgettable moments with folk songs, stories, and local legends. Plenty of fun awaits!
3. Lakeside fun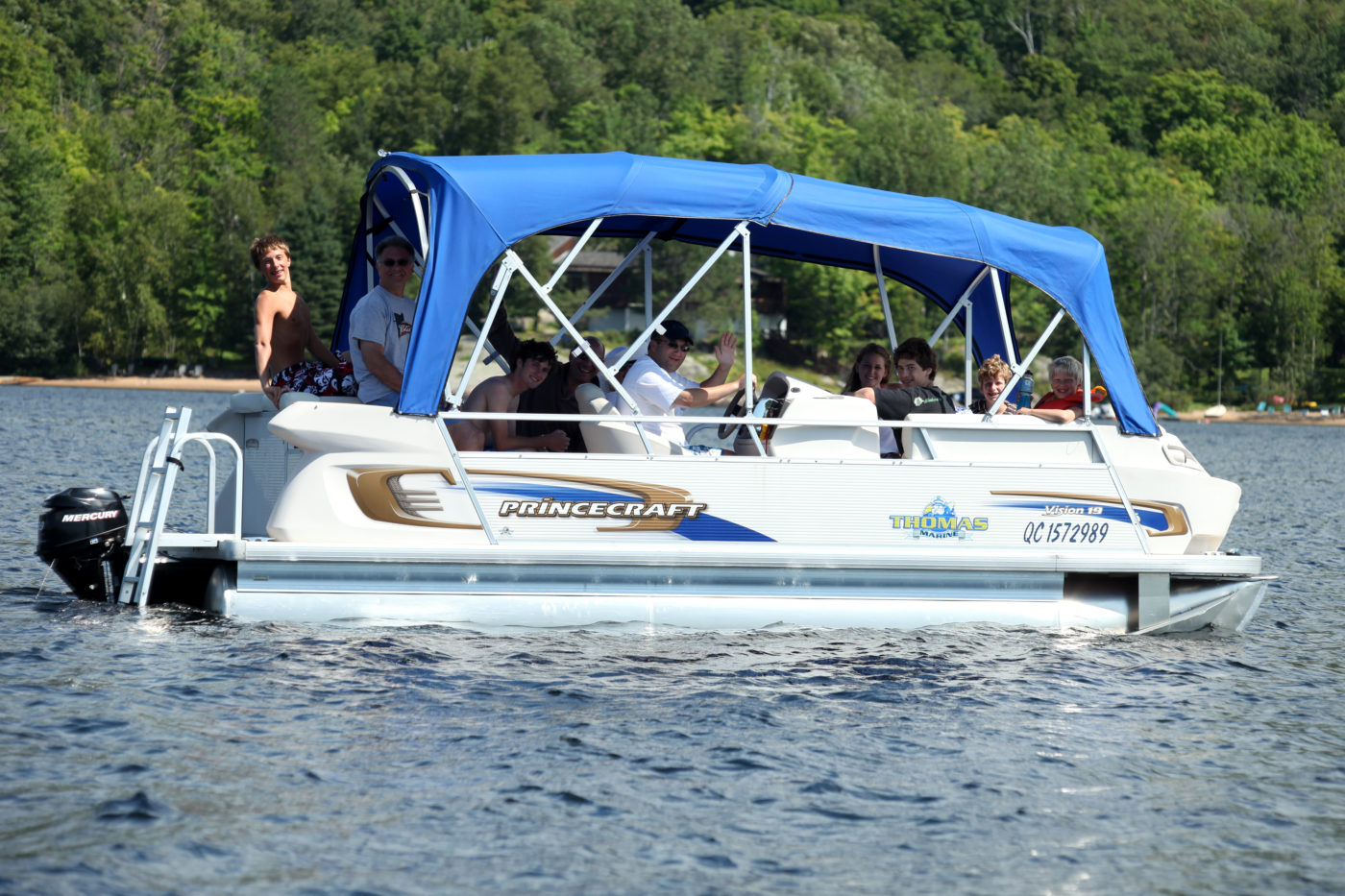 Because Tremblant isn't just a mountain, get to know its lake and discover endless possibilities for fun! With its 10-kilometre length, lush shorelines, and islands, it's one of the most majestic lakes in the region. A preferred meeting spot for water sports enthusiasts, swimmers, and nature lovers, it has also become legendary thanks to the Ironman competitions that take place there. Three times in the summer, thousands of athletes from around the world come to Tremblant to compete on its roads, trails, and lake. It's quite the spectacle!
Summer 
Imagine yourself comfortably seated in a luxurious pontoon boat surrounded by your whole family, catching a fish or barbecuing… all in the middle of Lake Tremblant with a breathtaking view of the mountain! Pontoon boat rental is the perfect opportunity to enjoy peaceful and privileged family moments.
Winter
Teach your children the basics of ice fishing on a frozen lake. Our guide will share their know-how and passion for ice fishing with you. You will catch bass, yellow perch, and pike (which will then be released), and you will be able to get a good look at them using submersible cameras. A very popular activity for young and old! 
4. The P'tit Train du Nord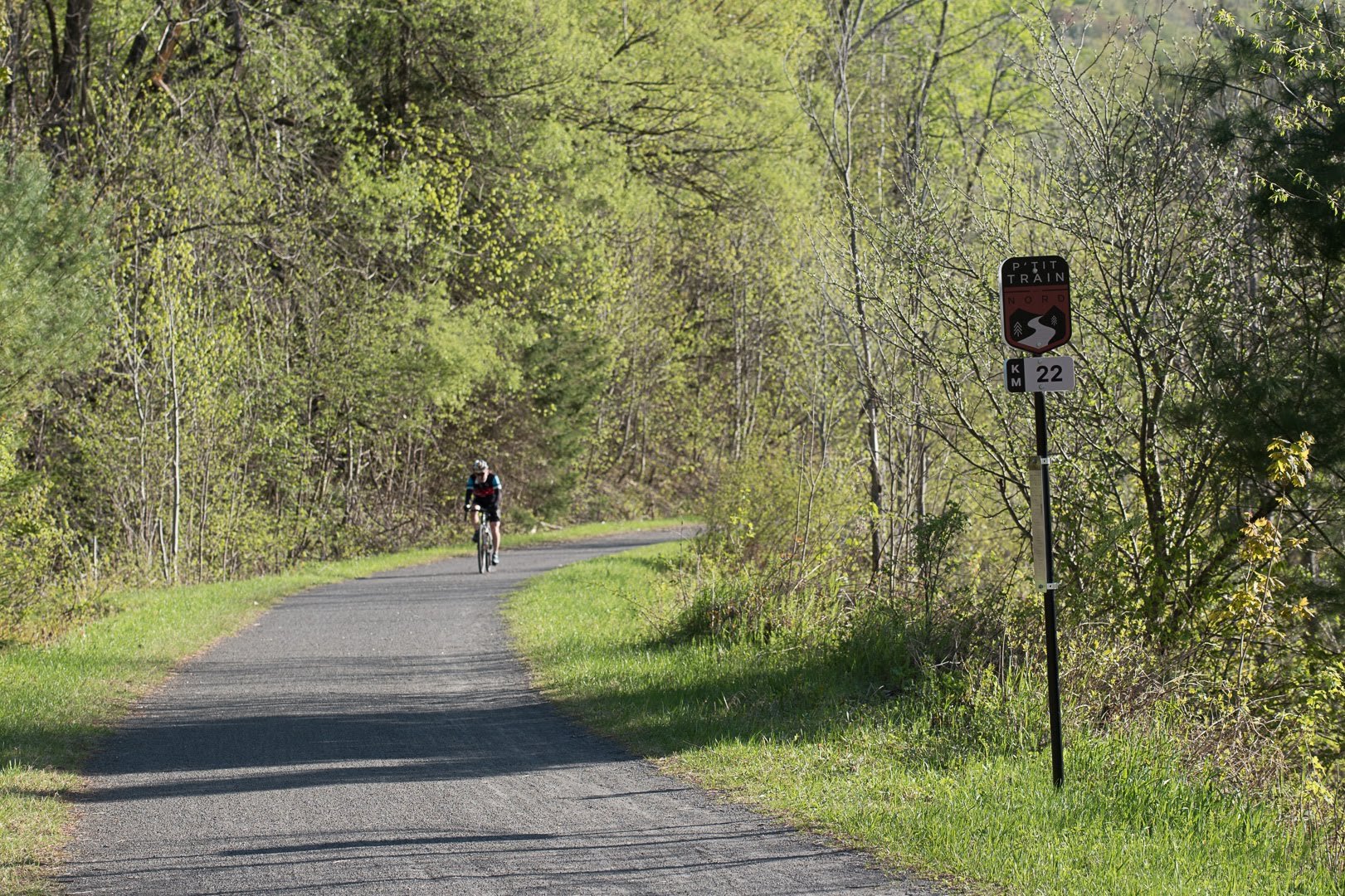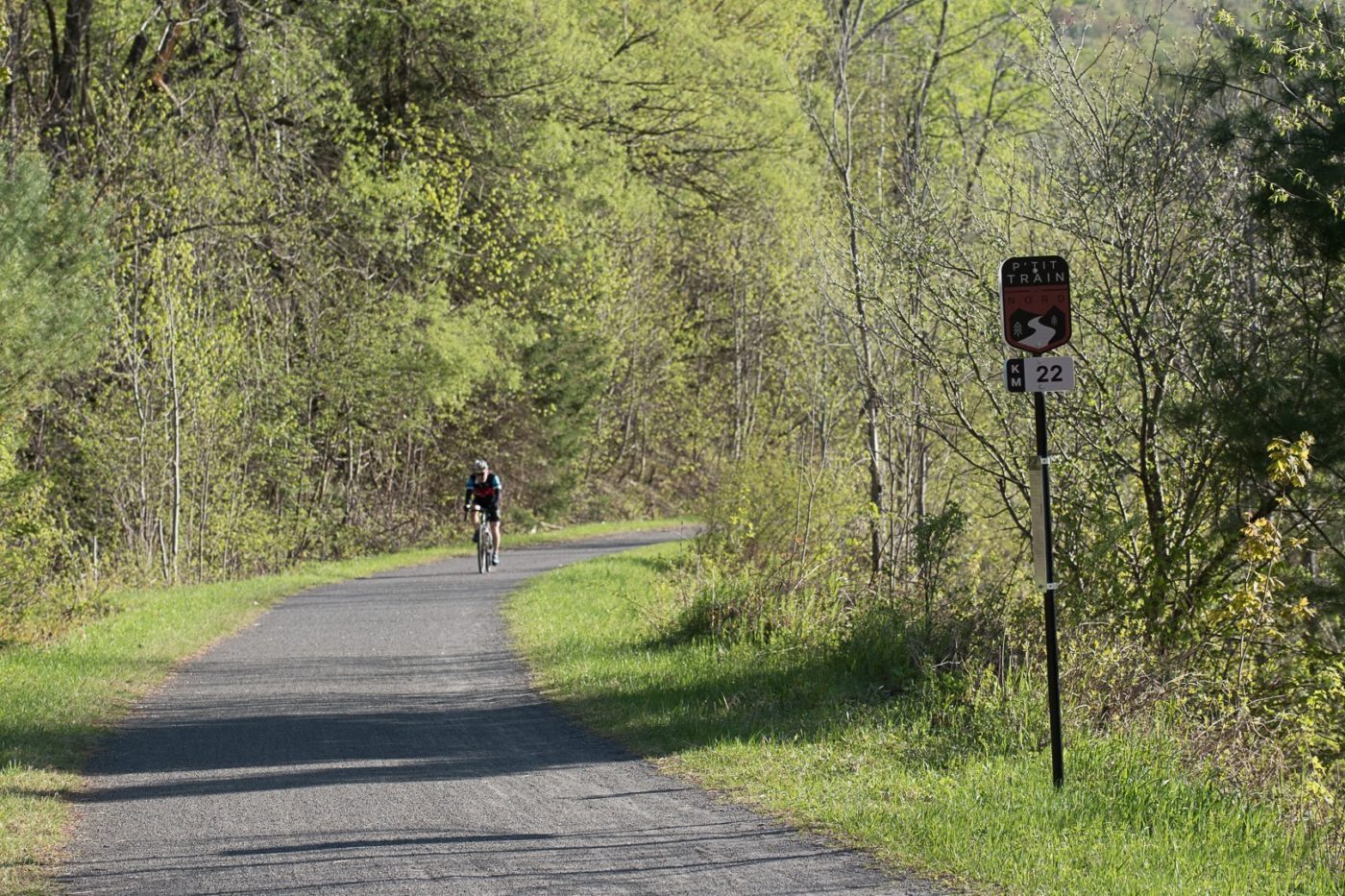 The longest linear park in Canada offers you no fewer than 232 km of trails along the route of an old railway line from the turn of the twentieth century. On foot, bike, rollerblades, or cross-country skis, get ready for an unparalleled adventure where landscapes of rare beauty follow one after the other. Outdoor enthusiasts of all ages will be enchanted! 

To access the P'tit Train du Nord, simply take the La Villageoise bicycle path southwest from the village of Mont-Tremblant.
5. Indulge your sweet tooth in the village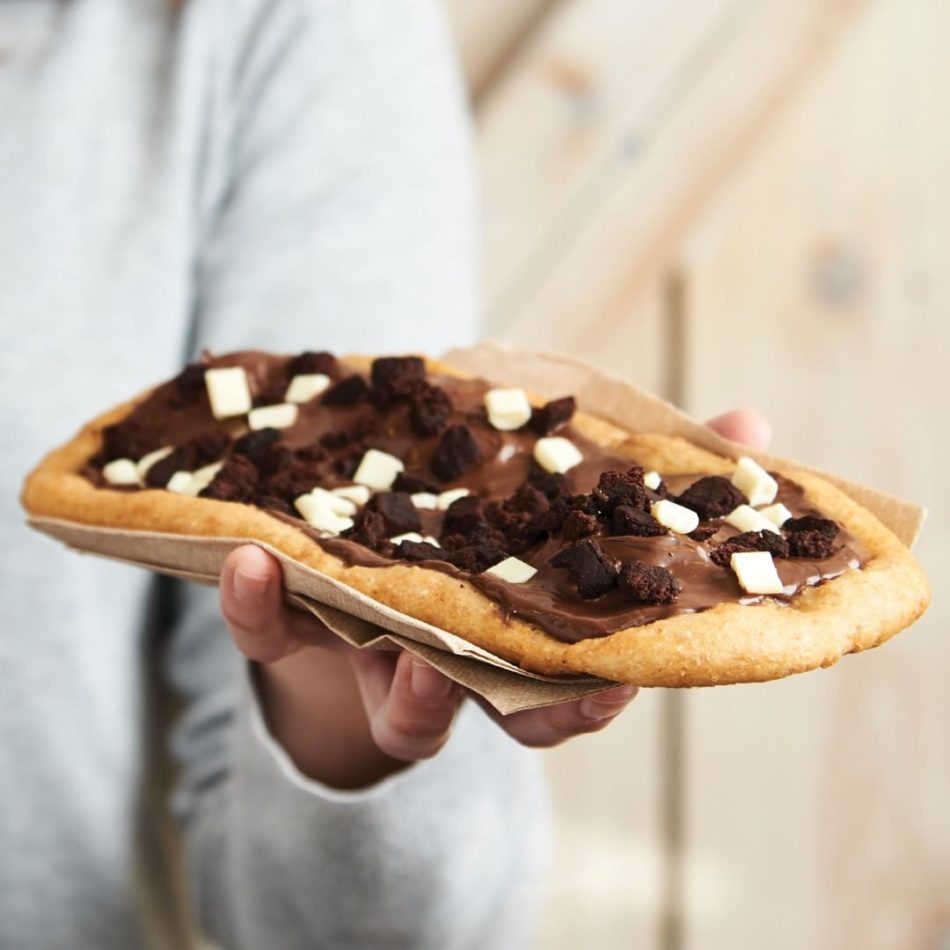 After a full day in nature, we're sure that young and old will be delighted to take a well-deserved break in the village! Besides its countless bars and restaurants, Tremblant features several little places with treats that will make your taste buds happy. 
BeaverTails—those decadent pastries that can be customized in a thousand ways—need no introduction. Fun fact: since 1978 (when the product was born), the number of BeaverTails consumed would equal a straight line from the shop in Cavendish, Prince Edward Island to the two shops at the Whistler ski resort in British Columbia. Yup, they are appreciated from coast to coast!
The Oh la Vache! creamery is run by a real master waffle maker and offers you waffles, muffins, cookies, churros, ice cream, and many other treats. Everything is made on-site from local, artisanal-quality ingredients. Ultra-tasty recipes enjoyed in a friendly space just a few steps from the slopes. You'll love it! 
A real return to childhood awaits you once you pass through the doors of the Rocky Mountain chocolate factory! Besides swooning in front of the slew of treats, you can witness the artisanal fudge making or breathe in the delicious fragrances of the caramel bubbling away in the pot.
—
Learn more about our summer activities and winter activities available for families, couples and singles in Mont Tremblant.