Make the most of your spring break this year by visiting Mont-Tremblant! With our picturesque winter landscapes, impressive ski resort, unlimited activities options, and cozy lodges, you'll be able to fully embrace the spirit of adventure. On the program: Dog sledding, snowmobiling, sleigh rides, ice climbing and so much more! 
Get ready to renew your spirit after a long winter with these fun spring break ideas, for a change from the traditional ski day, or to add as an après-ski, perfect for 2023!
1. Dog Sledding
Take in the breathtaking beauty of Mont Tremblant on a dog sledding excursion. With experienced mushers guiding you, you will enjoy the excitement of the ride while taking in the beautiful views of the Laurentian Mountains. Whether you're a regular sledder or trying it for the first time, we have a variety of dog sledding excursions for you to choose from!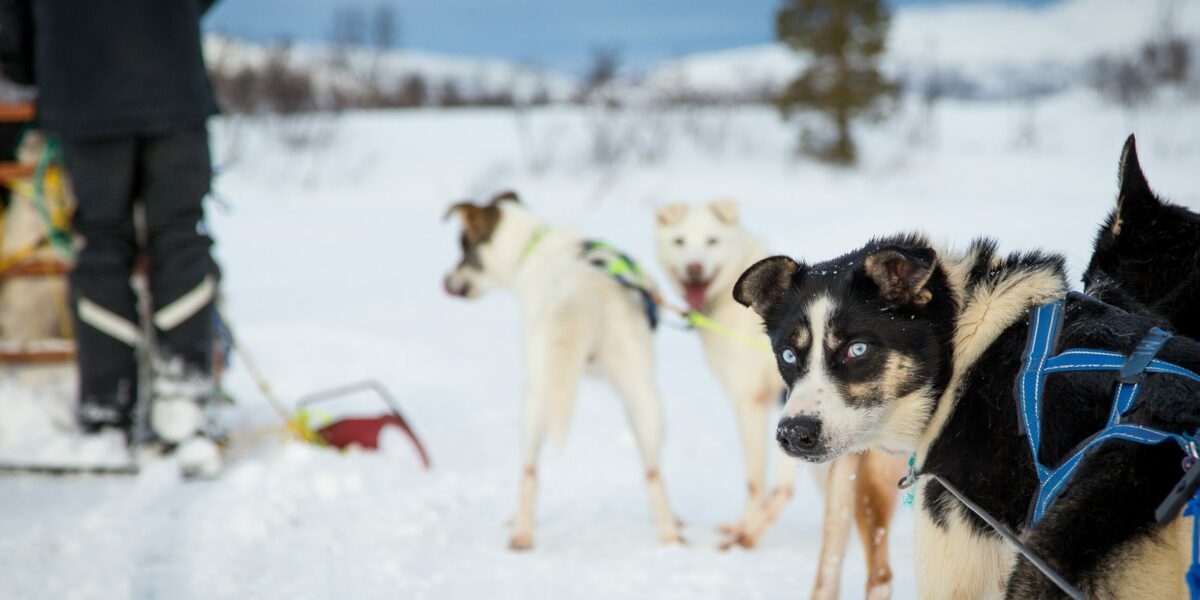 2. Snowmobile Tours
With nearly 10 snowmobile tours to choose from, there is no better place to take part in this exciting activity than Mont-Tremblant! Miles of snowy, well-groomed trails await you. Experience the rush of snowmobiling while getting up close and personal with nature. As a bonus, you'll be on the front line of magnificent views of our region. In private, small groups and guided tours – we can create an adventure that meets your expectations.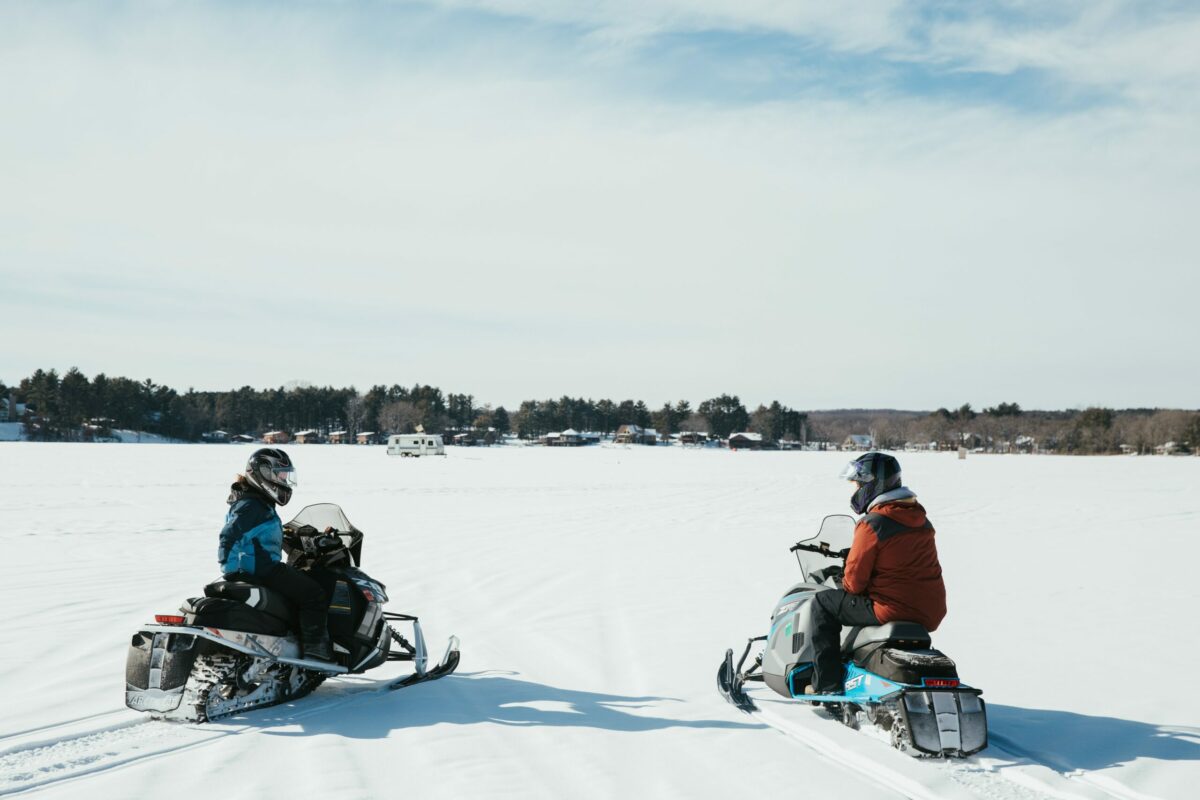 3. Winter Ziplining
Ziplining is one of our most popular summer activities in the region, but to the surprise of many of our guests, we also offer it in winter. The experience is totally different, as your trek up the mountain is done on snowshoes and trees are cleared of their foliage, giving you a better view of the flora and fauna found there. Guided by our experienced instructors, be prepared for thrills as you take part in breathtaking descents.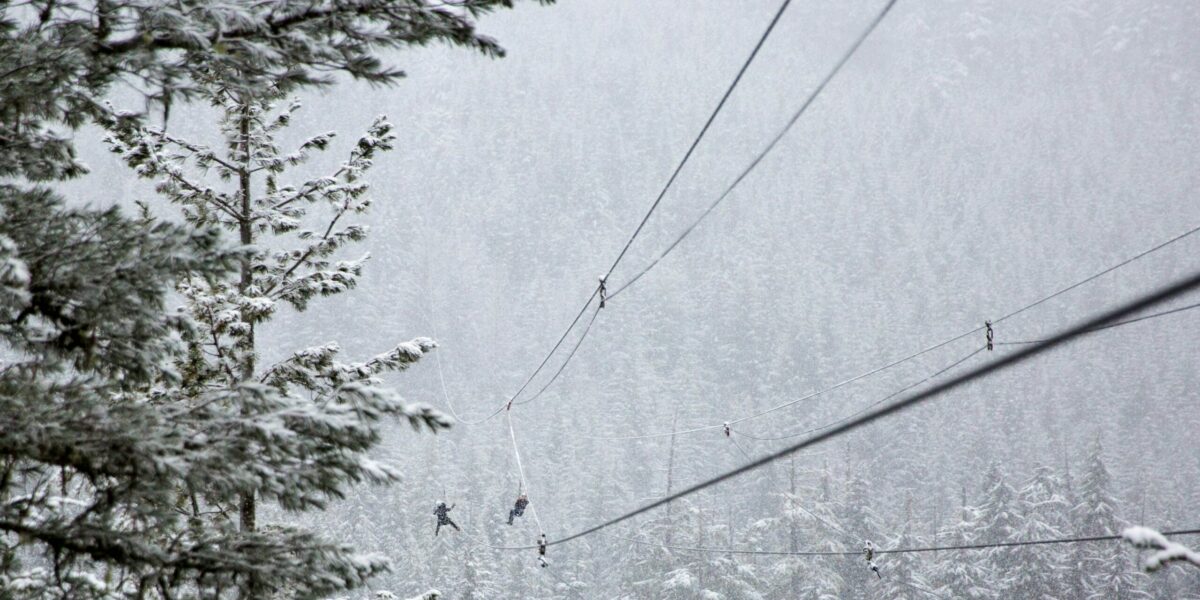 4. Ice Climbing
For those seeking a unique and challenging experience, The Tremblant Activity Centre has ice climbing opportunities for all levels of climbers. With experienced guides to build your confidence and all the necessary equipment included in your package, you can tackle the ice walls and enjoy the thrill of climbing while admiring the breathtaking view of the surrounding icy mountains.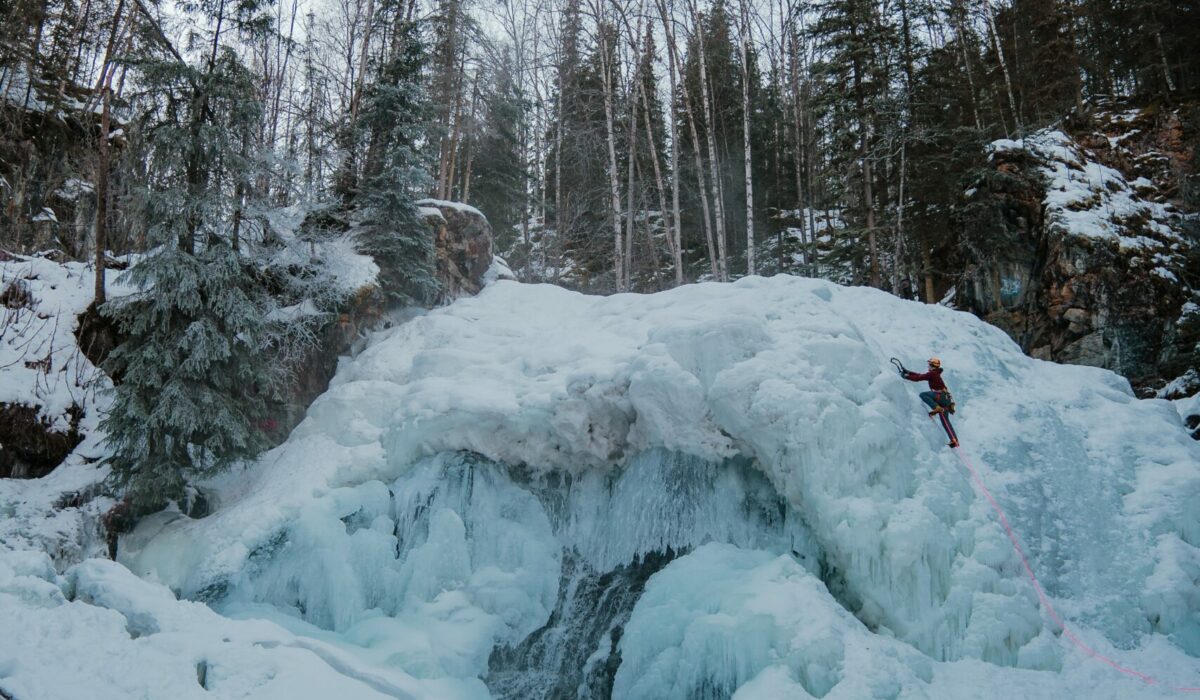 5. Sleigh Rides
Experience old-fashioned charm with a horse-drawn sleigh ride, with folklore songs and stories told by our guides. Warm blankets, a cup of hot cocoa, and the crunching of hooves in the snow will add to the magical ambiance. A timeless activity loved by generations.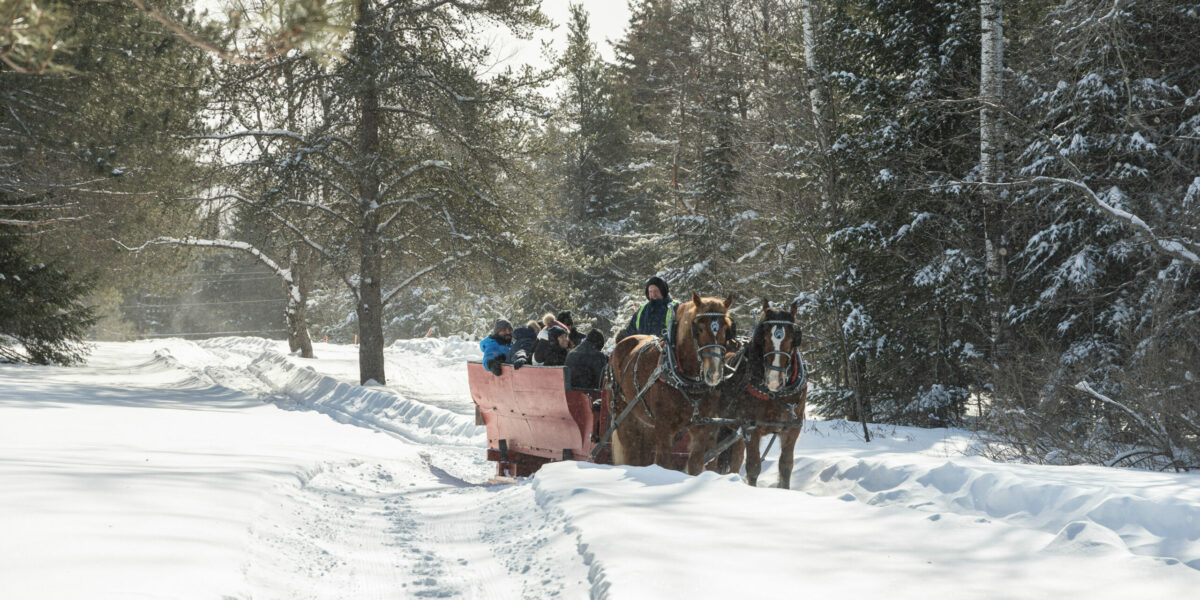 6. Winter Dune Buggy Tours
Buckle up for a wild ride with our Winter Dune Buggy experience in Mont-Tremblant! With experienced guides leading the way, you'll be able to take control of your speed and challenge yourself for an adrenaline-fueled adventure. Kids aged 5 and up can join this activity!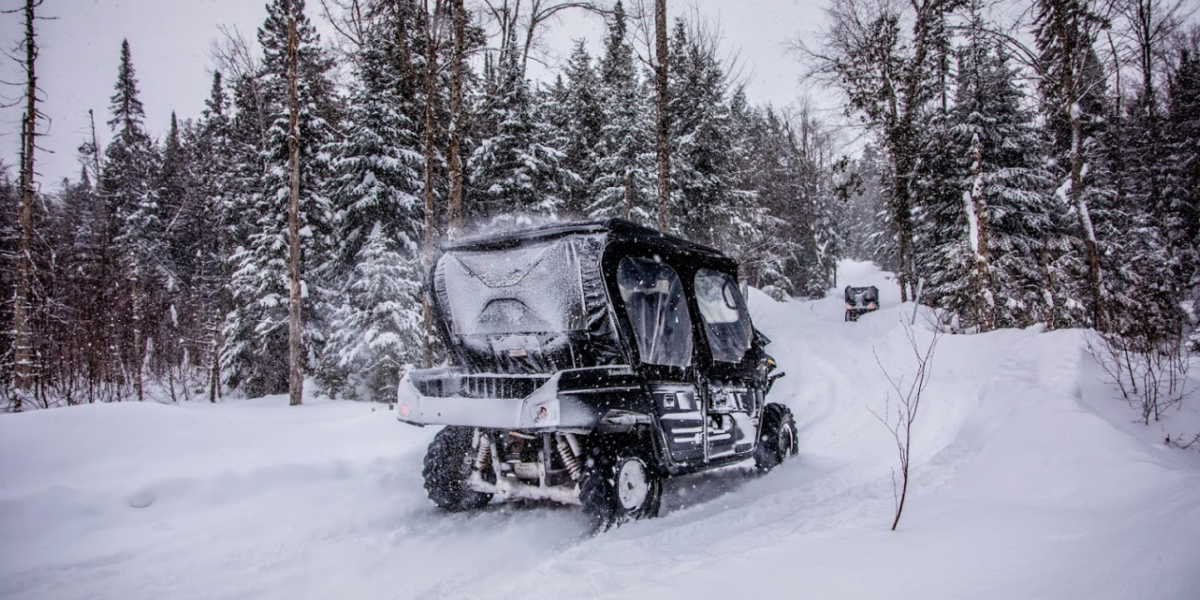 7. Helicopter Flight
Check off an item on your bucket list and feel the thrill of a helicopter tour in Mont-Tremblant. Soar above the landscape and see things that can't be experienced from the ground. you'll get a unique and unforgettable perspective of the area. Whether you're a local looking to try something new or a visitor seeking adventure, our helicopter tour is the perfect way to make the most of your spring break in Mont-Tremblant.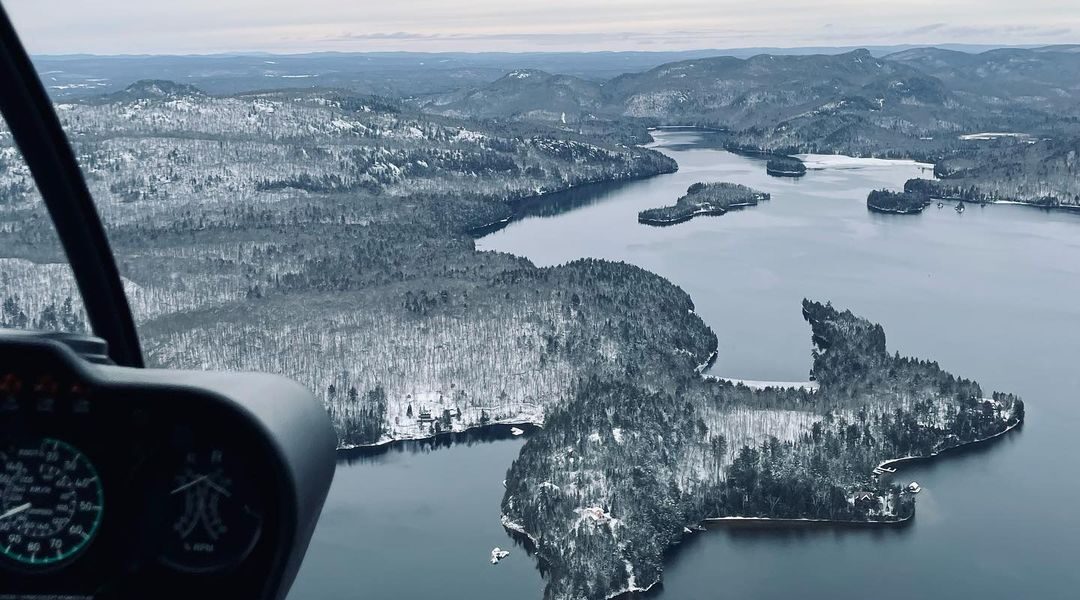 8. Ice Fishing
Try your hand at ice fishing and enjoy the peacefulness of a winter day on our spring fed ponds. Our experienced guides will lend you all the gear you need, and you'll be able to experience this traditional activity in style, and maybe get an impressive catch!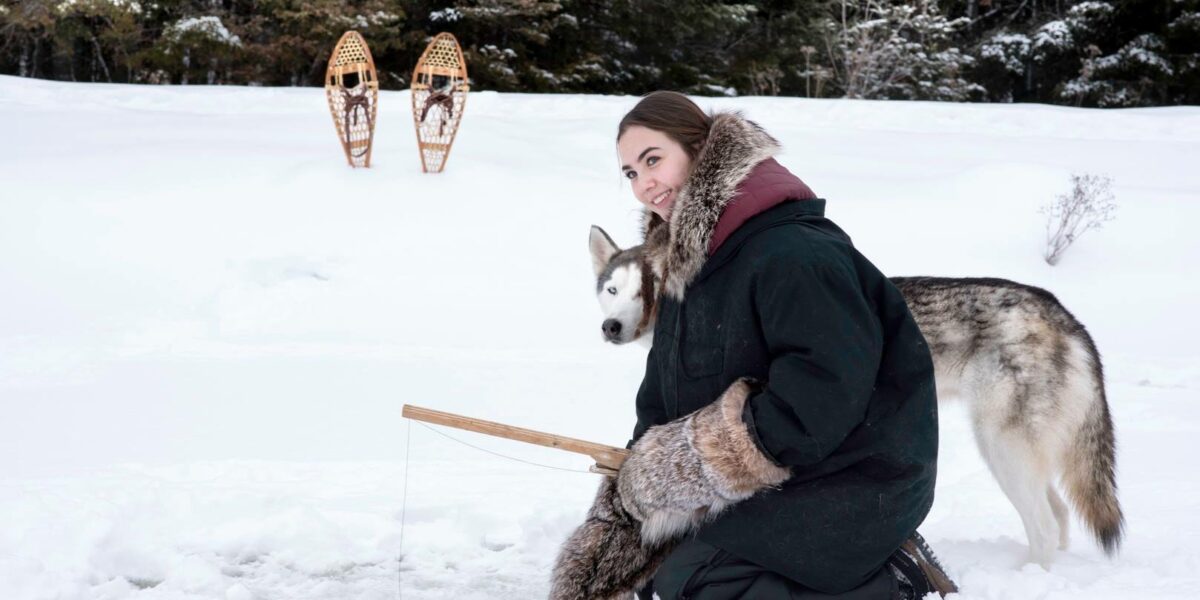 9. Snowshoeing at Domaine Saint-Bernard
Explore the winter woods of Mont-Tremblant and get to feed birds from the palm of your hand with a self-guided snowshoeing adventure.  Rent gear and explore the trails at your own pace, whether you're a seasoned pro or a beginner looking to try something new. Fun and accessible, snowshoeing is a great activity for families, friends and nature lovers looking to spend some time outdoors during their spring break.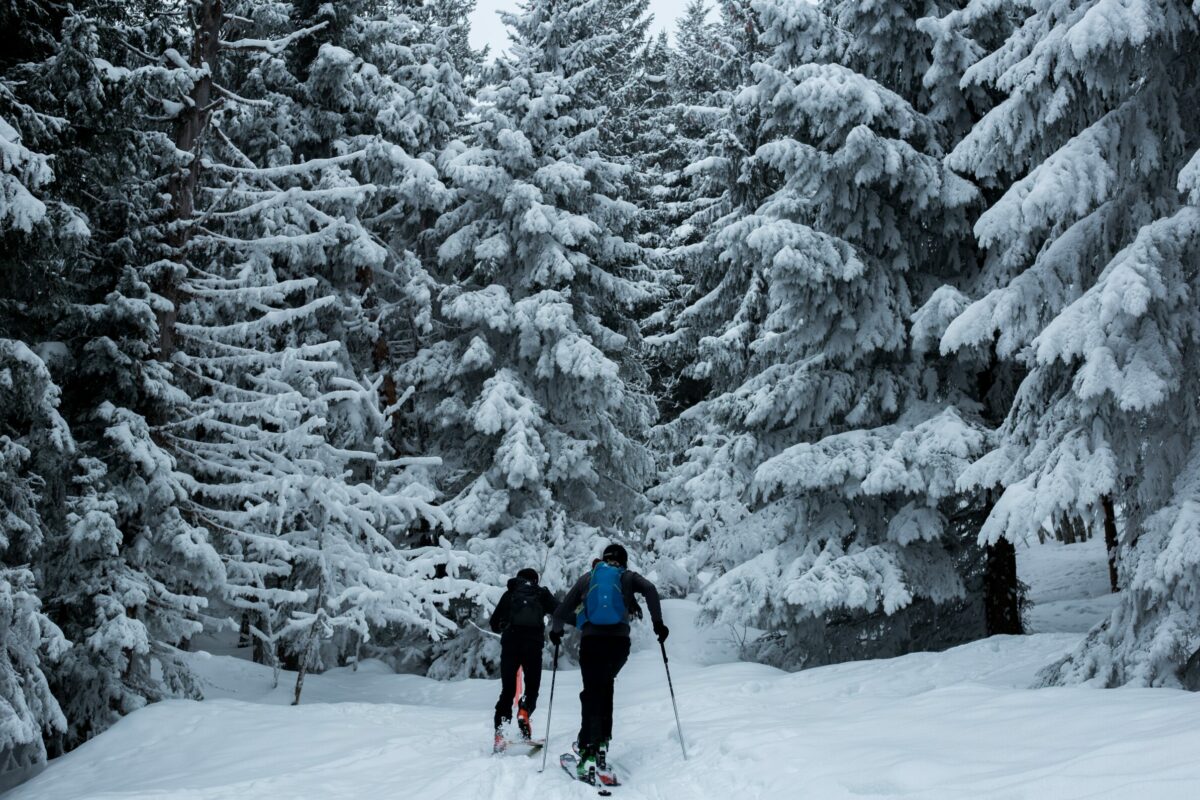 10. Snow Tubing
Guaranteed to be a hit every time, our tubing is a great activity for families and groups. No experience is required, just hold on tight and let the slide take you down. Available during the day and evening, snow tubing offers a fun and exciting way to enjoy the winter season.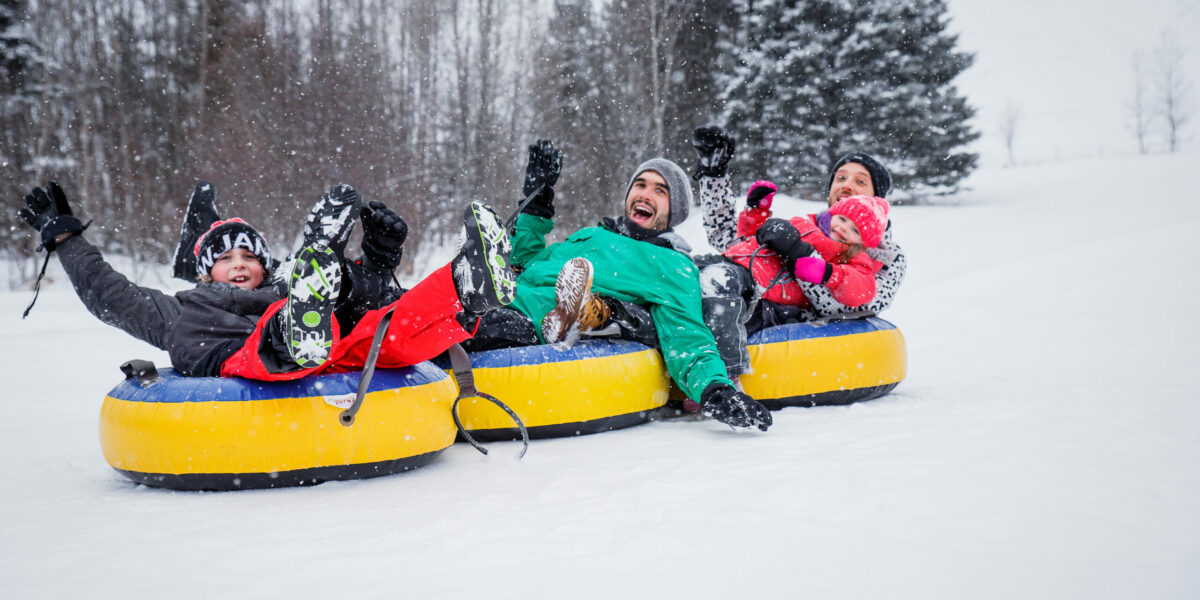 Bonus Activity: Virtual Reality Arcade 
We also offer indoor activities! With a wide range of games and attractions available, our virtual arcades offer you endless possibilities without leaving the comfort of our building.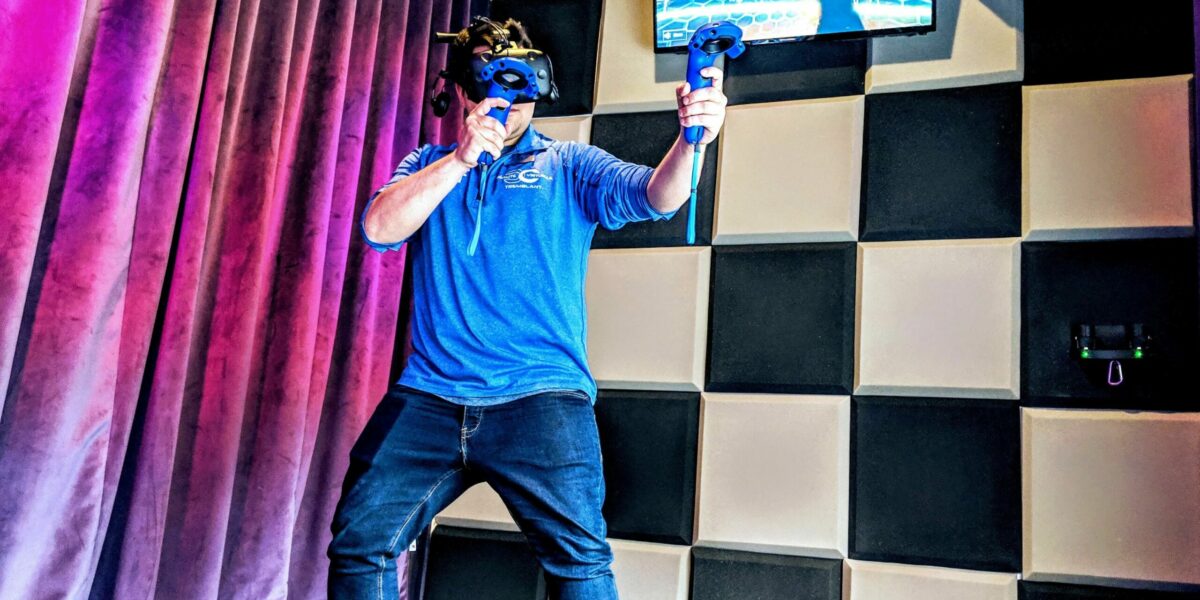 With so many exciting activities to choose from, Mont-Tremblant is definitely the perfect destination for your spring this year! 
Regardless of your mood, experience level or group size, you'll find a bunch of adventures that promise a break from the daily grind as well as lasting memories. So why wait? Reserve your next activity today and start planning your adventure.