At Mont-Tremblant, we know what makes couples tick! Whether it's for a weekend or a longer holiday, our wonderful region has long attracted couples looking for a getaway. In this article, our team offers you its best tips for seasonal activities to make your moments together truly unforgettable!
WINTER
1. Dogsledding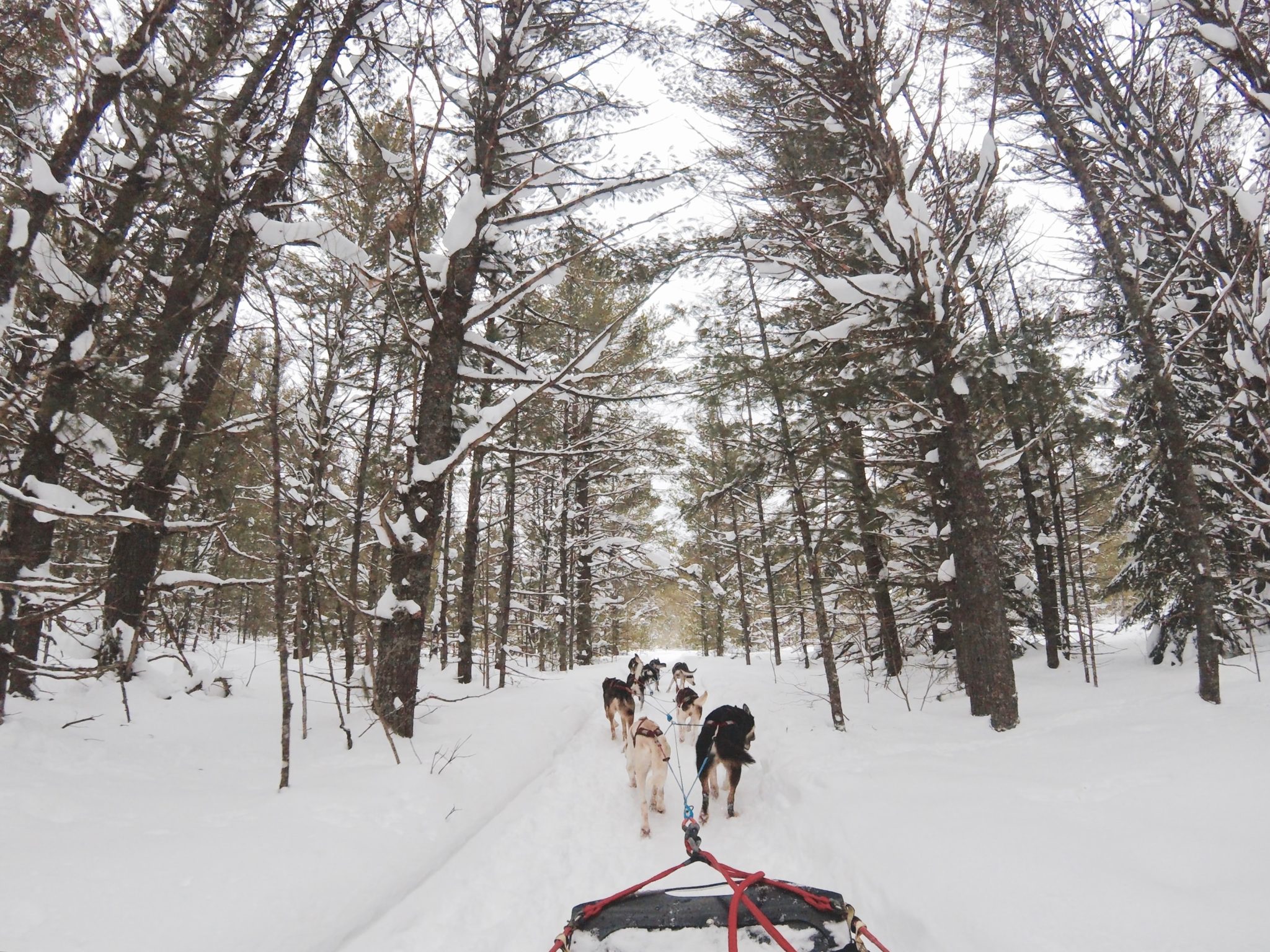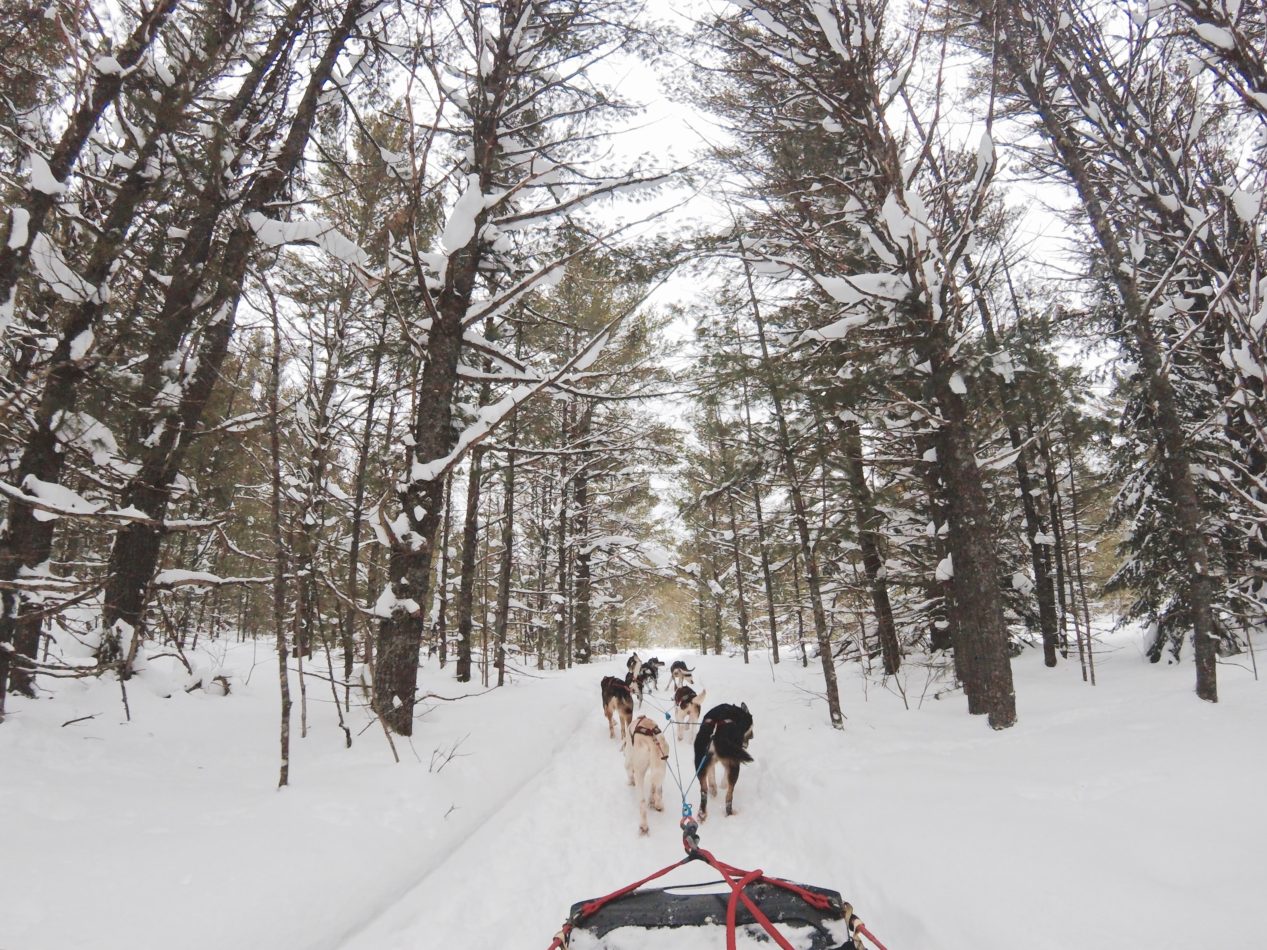 Let's face it: whether you're a couple or not, dog sledding is the number one winter activity at Tremblant. We welcome travellers from all over the world who have come to enjoy this quintessential Canadian experience. Imagine yourself snuggling together under a blanket, dashing through the woods as a fine snow falls, pulled by a pack of adorable huskies. Then, imagine yourself enjoying a nice hot chocolate in the great outdoors, helping to harness the dogs, visiting the kennel, or savouring a Swiss fondue for lunch! As you can see, many options are available to suit your needs and desires.
Without a doubt, dog sledding is an activity that is both very romantic and anything but boring! Consider it for special occasions such as the holidays or Valentine's Day, or just to treat yourself to a weekend getaway!
2. Snowmobiling

Speaking of "anything but boring," snowmobiling is another very popular activity here that will delight all fans of speed, driving, and nature. Depending on your experience level, you can head out on your own or choose one of our guided tours. You will enjoy brand-new snowmobiles (with heated handles!) and several types of trails: forests, lakes, rivers, mountains. The epitome of romance, you can even enjoy this activity at night! Let the magical atmosphere of the deep, dark boreal forest and the magnificent starry skies dazzle you.

3. Glamping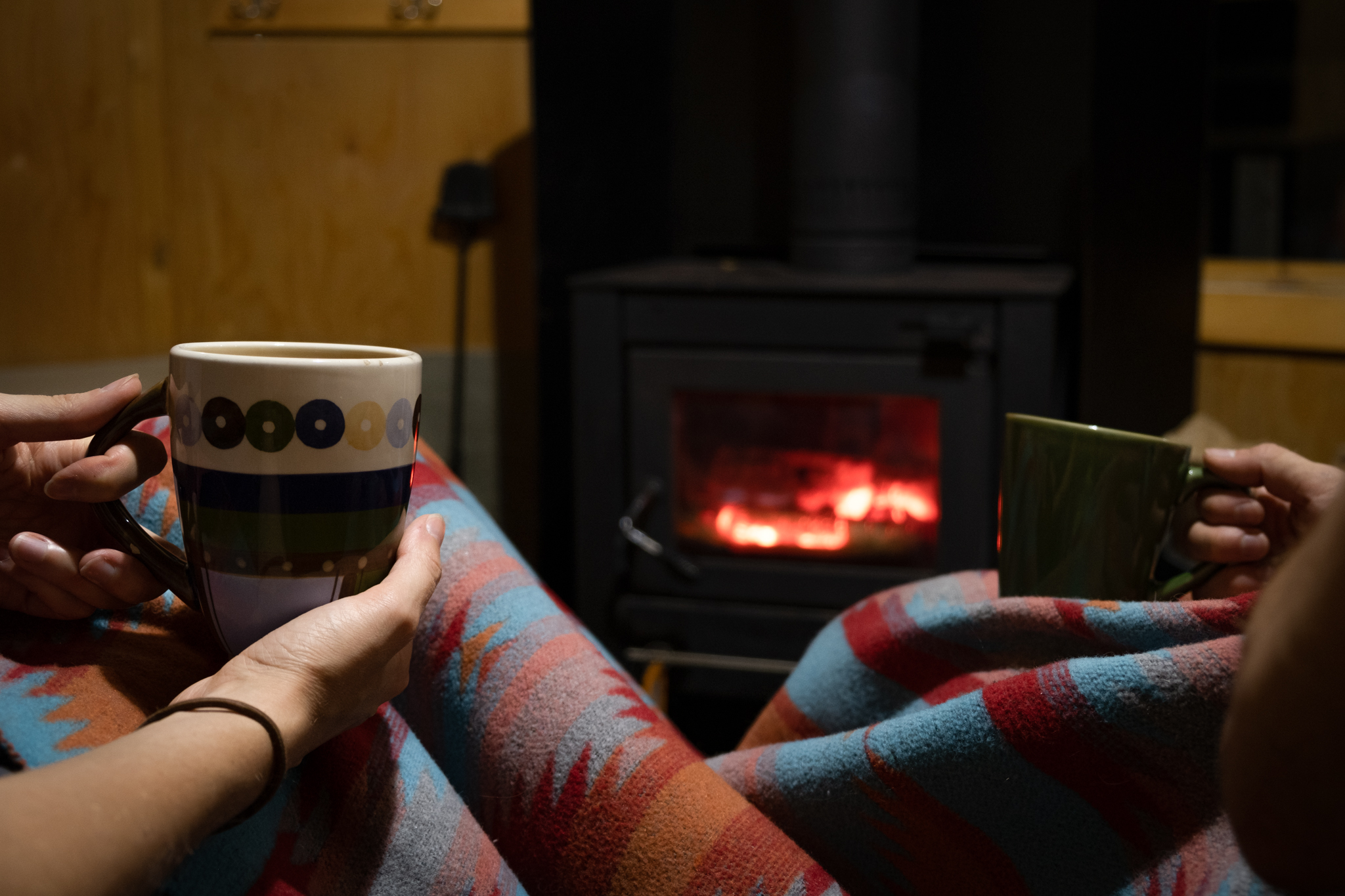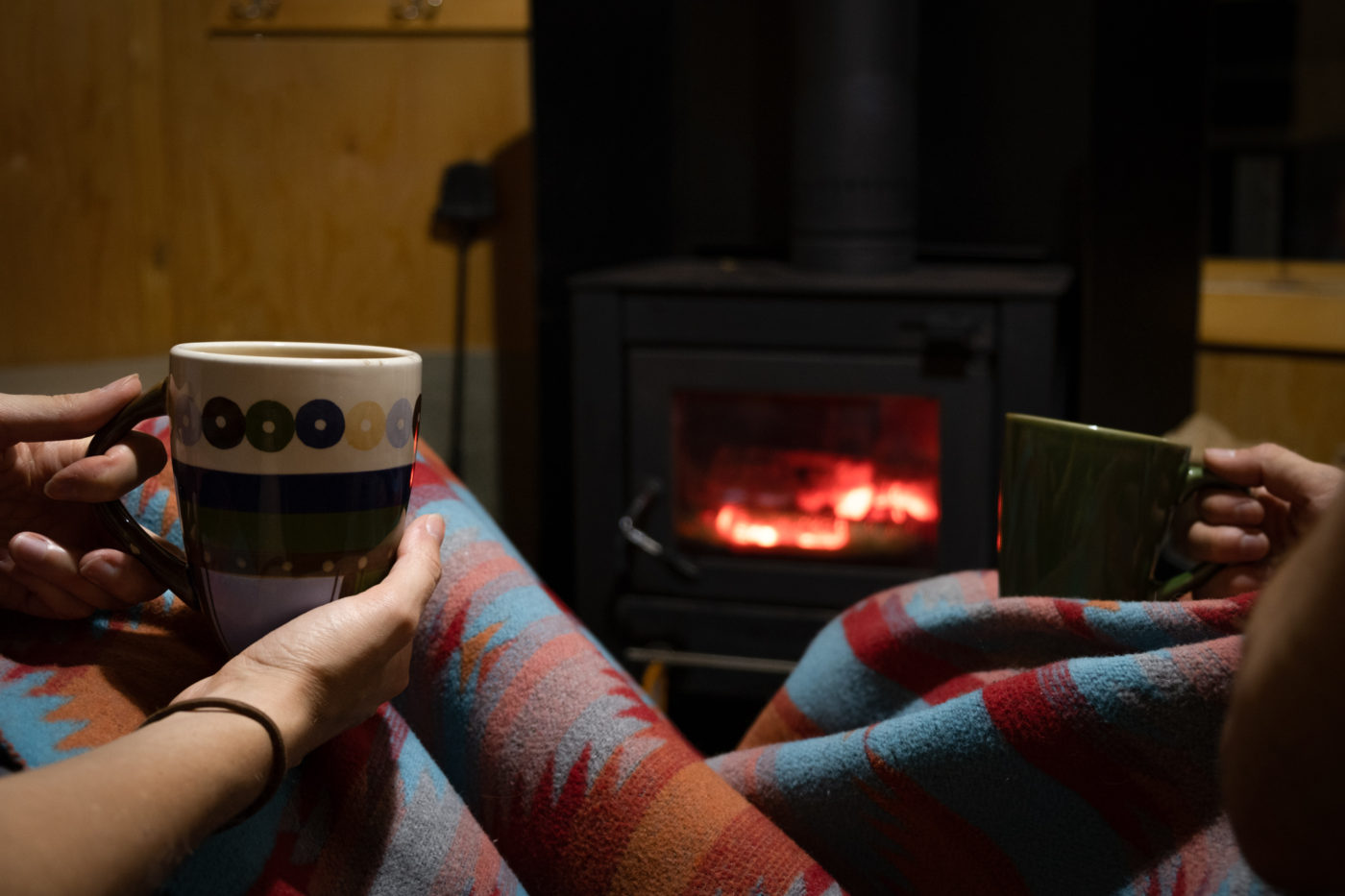 Romantic weekends very often mean quality accommodations! In the winter, while most couples choose the comfort of a hotel, other, more adventurous couples indulge in the pleasures of glamping—and for good reason! Glamping is a fairly new type of accommodation similar to camping, but with a higher level of comfort. Most of the time, there's no need to bring the usual gear with you. A light bag and some warm winter clothing will be enough.
The wonderful (and oh-so-romantic!) part is that you get to enjoy a location in the heart of the great outdoors, as well as a cozy and comfortable shelter. It's up to you to choose whether you prefer to stay warm inside and cocoon (fireplace, board games, etc.) or head out to explore. In both cases, the experience is much more exciting than a traditional stay at a hotel; we guarantee it!
For a stay in the wild in Mont-Tremblant, we recommend the Tremblant Treehouses, our forest resort offering 20 cabins in the trees. It's one of the first of its kind in Quebec, and definitely one of the most popular!
4. The spa
The spa is an experience that—in our opinion—is ten times more romantic in the winter! Imagine yourself curled up in a jacuzzi, the heat of the water contrasting with the cold of the night as the snow falls softly all around you… or a long, deliciously relaxing massage in the spa after a fun-filled day playing in the snow. Sounds wonderful, no?
The spa is never boring, especially as a couple! If you opt for a true thermal experience and alternate between different pools, the benefits for the body and mind are endless! A nice spa session will improve your blood circulation, detoxify your cells, soothe your joints, ease your tension, aid your digestion, cleanse your skin… and the list goes on!
In short, a winter spa session promises wonderful moments of relaxation and fullness as a couple… as long as you don't forget your toque!
5. Snowshoeing
Don't be intimidated by the snow and ice when winter comes around. This wonderful season turns every landscape into a sumptuous white paradise and infuses each of our outings with a hint of magic. Whether you're on skis, snowshoes, a tube, or a sled, the pleasure of playing in the fresh white powder is truly beyond compare.
Snowshoeing is the best way to get some exercise while taking the time to appreciate the elements that surround you. In our amazing region, we have many fantastic options. First of all, there's the famous Mont-Tremblant National Park, which offers no fewer than 50 km of snowshoe trails spread over two different areas. It's one of the largest national parks in Quebec, as well as a wildlife habitat teeming with life. We also recommend Domaine Saint-Bernard, where the most popular attraction is undoubtedly the chickadees that swoop down and peck food right out of your hands—an unforgettable experience! The Activity Centre offers several snowshoeing options. You can rent snowshoes and head out to explore as a couple, or join a truly unique guided tour with our Fire Man!
SUMMER and FALL

1. Horseback riding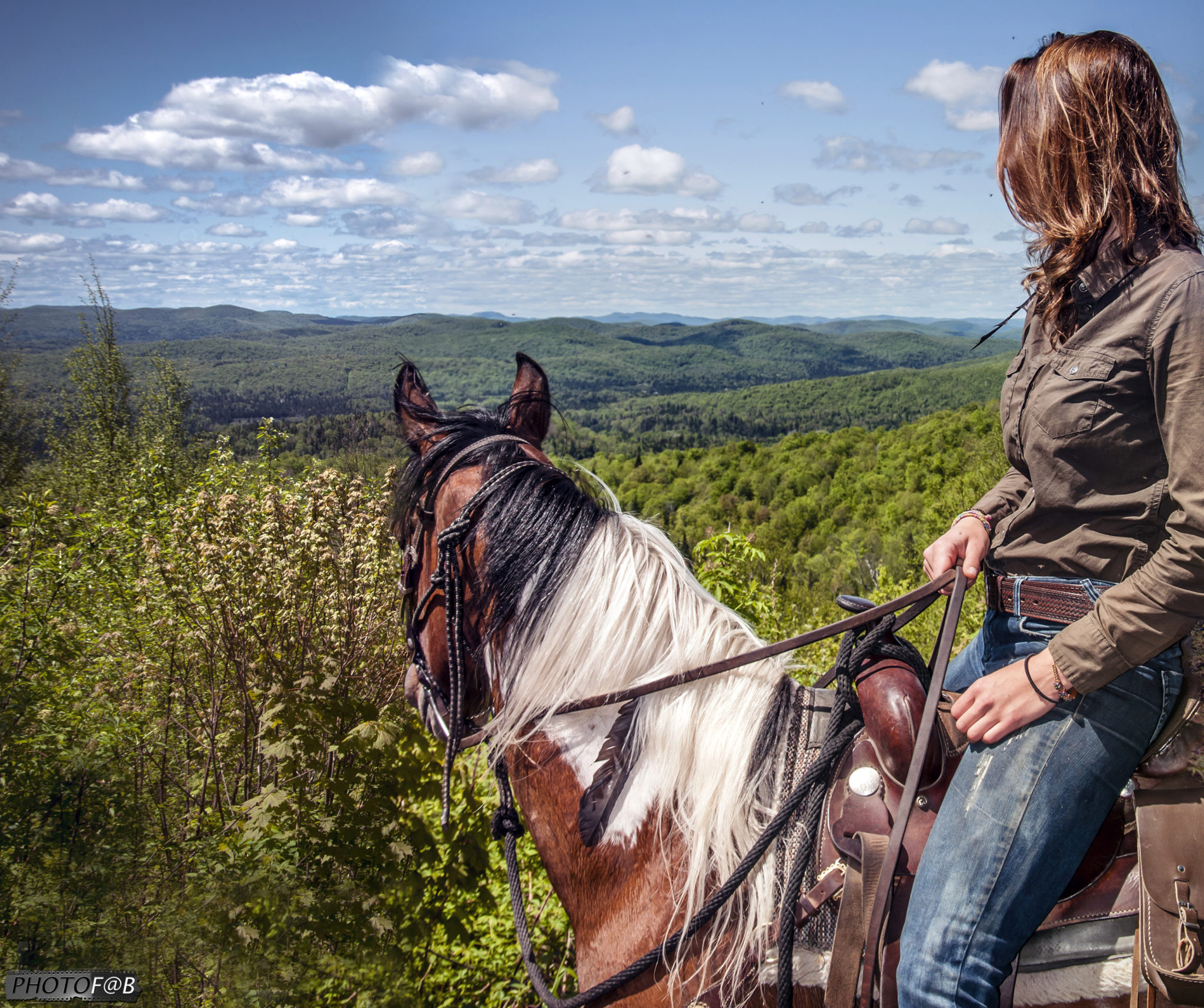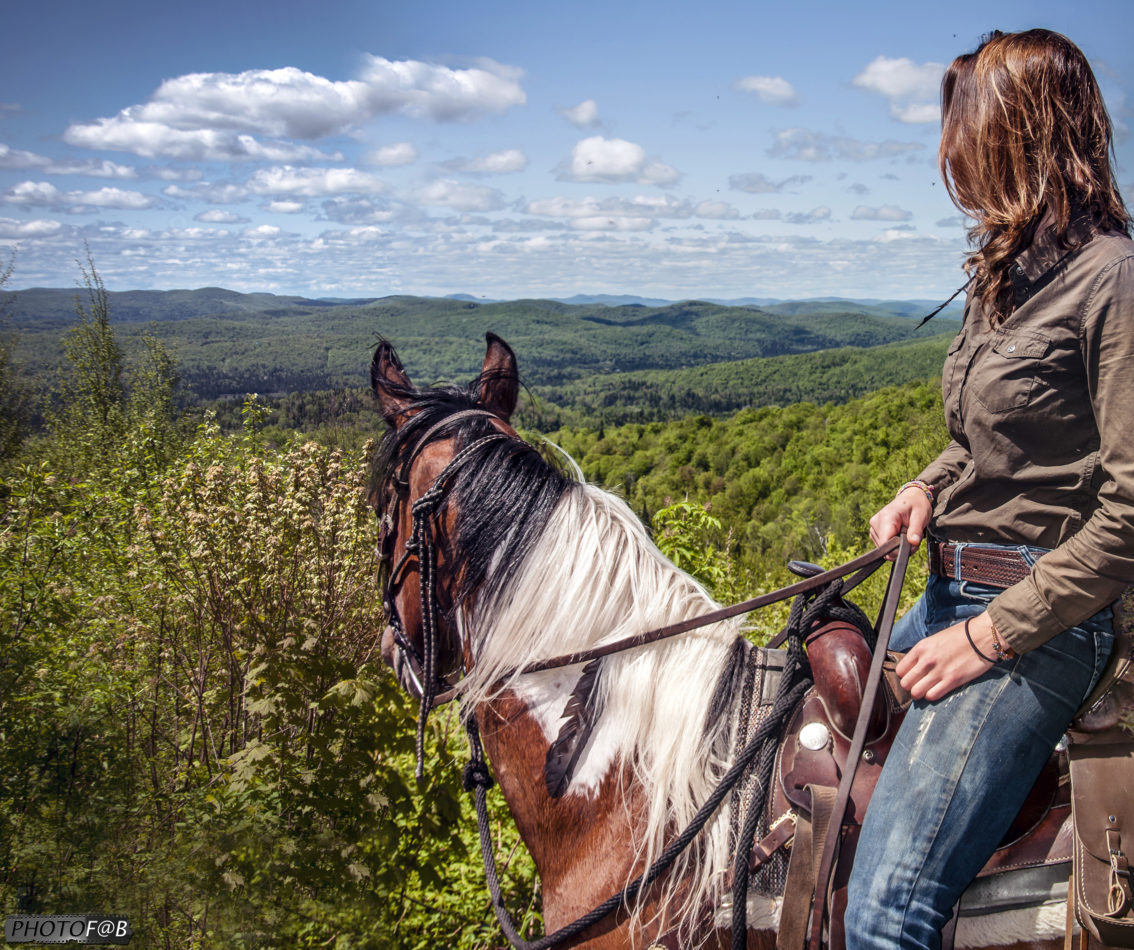 Heading out into the wilderness on horseback with your better half by your side is an experience to be enjoyed at least once in your lifetime; we can assure you! For beginners, we stay at a walk or a trot and take the time to savour each moment of the ride. Horseback riding is best enjoyed in the summer or fall, when you can look forward to nice temperatures, longer days, and the abundant vegetation of the region's forests.
The natural surroundings, the feeling of freedom, and the connection with your horse are sure to make you euphoric, and you'll be happy to share these unique moments as a couple. We offer no fewer than 5 horseback riding excursions, and you can even mix it up and combine this activity with bison watching or a zipline ride.
2. Activities in the trees

Speaking of ziplines, this is another experience that's anything but boring, as is the case with many activities that take place in the forest, high up in the treetops. Ziplines and via ferratas offer the prospect of unique, fun-filled adventures. And since it's always better together, come challenge yourselves on the cliffs, suspension bridges, and other obstacle courses as a couple! There's no one better than your life partner to motivate you to face your fears and give you courage.
However, rest assured that there's nothing to be feared during these excursions, because the safety of our customers is our team's primary concern. You'll enjoy the best equipment, a comprehensive briefing, and the best guidance.
3. Helicopter flights

Do you want to impress your partner on a special occasion? Look no further: helicopter flights are the experience you need! Travellers come to us from all over the world to make this bucket-list-worthy dream come true, especially during the legendary fall foliage season. Enjoy incredible views of the majestic Laurentian landscapes, and watch the magnificent mountains, lakes, and forests pass before your eyes comfortably seated on board the aircraft in the company of a friendly, experienced pilot! The best part? The flights can be customized according to your desires and budget! End on a high note with champagne, a spa session, a meal at a restaurant… several options are available to make this getaway the experience of a lifetime.
4. Dune Buggy 4×4

In the winter, snowmobiles are the star attraction for couples who love motorsports, thrills, and nature. The rest of the year, dune buggies are an alternative that has the advantage of being 4-season, all-terrain, and—frankly—just as exhilarating!
There's no need to be an experienced driver: our Kawasaki Teryx 800cc off-road vehicles work just like cars (one pedal for the gas, one for the brakes, and a steering wheel), and you get a helpful training session with a guide. Once you get comfortable, you'll head out onto the trails behind your guide. Several magnificent panoramic views await you all along the route through mountains and pine forests. Plenty of fun on the horizon!
5. Water sports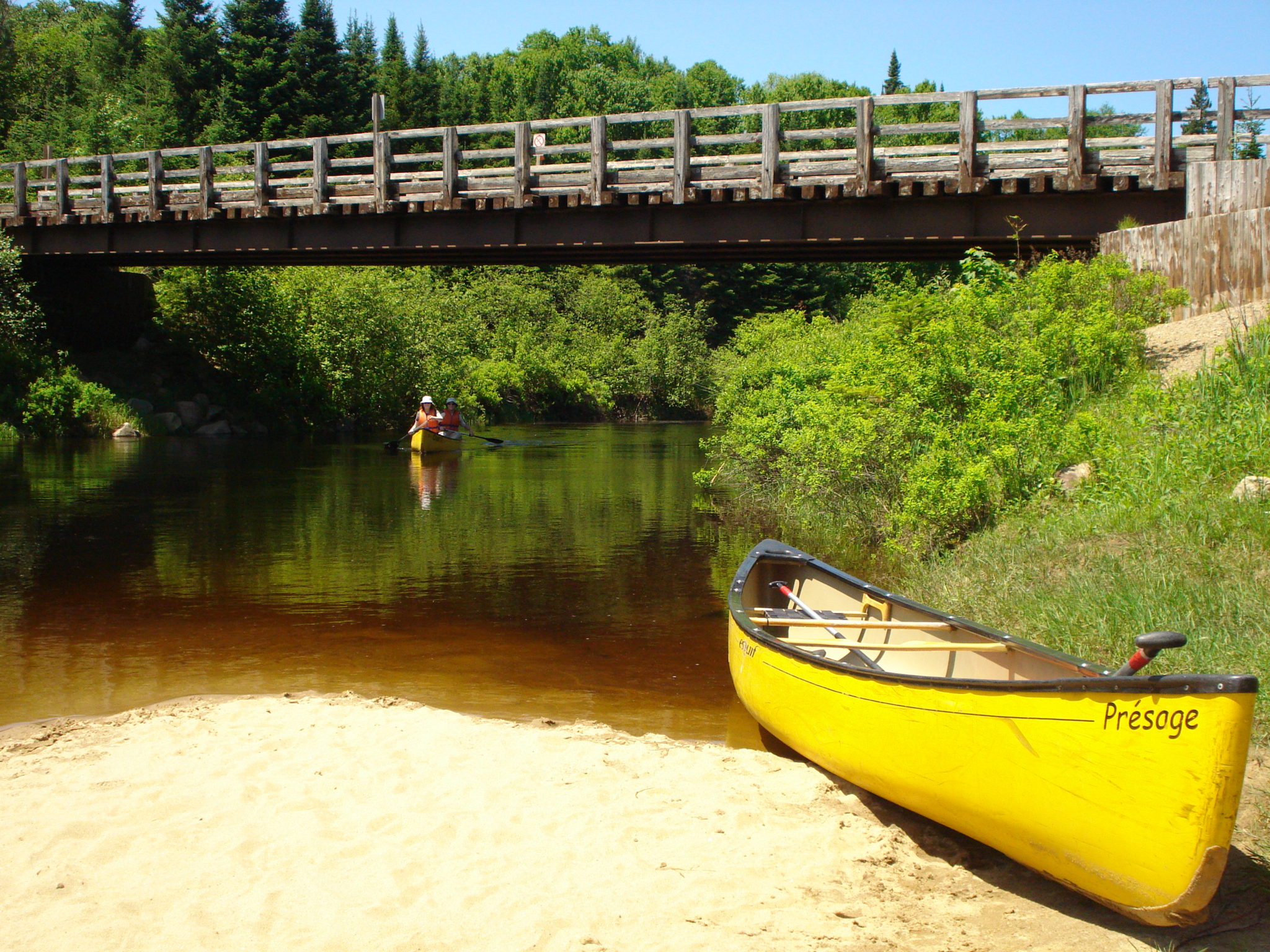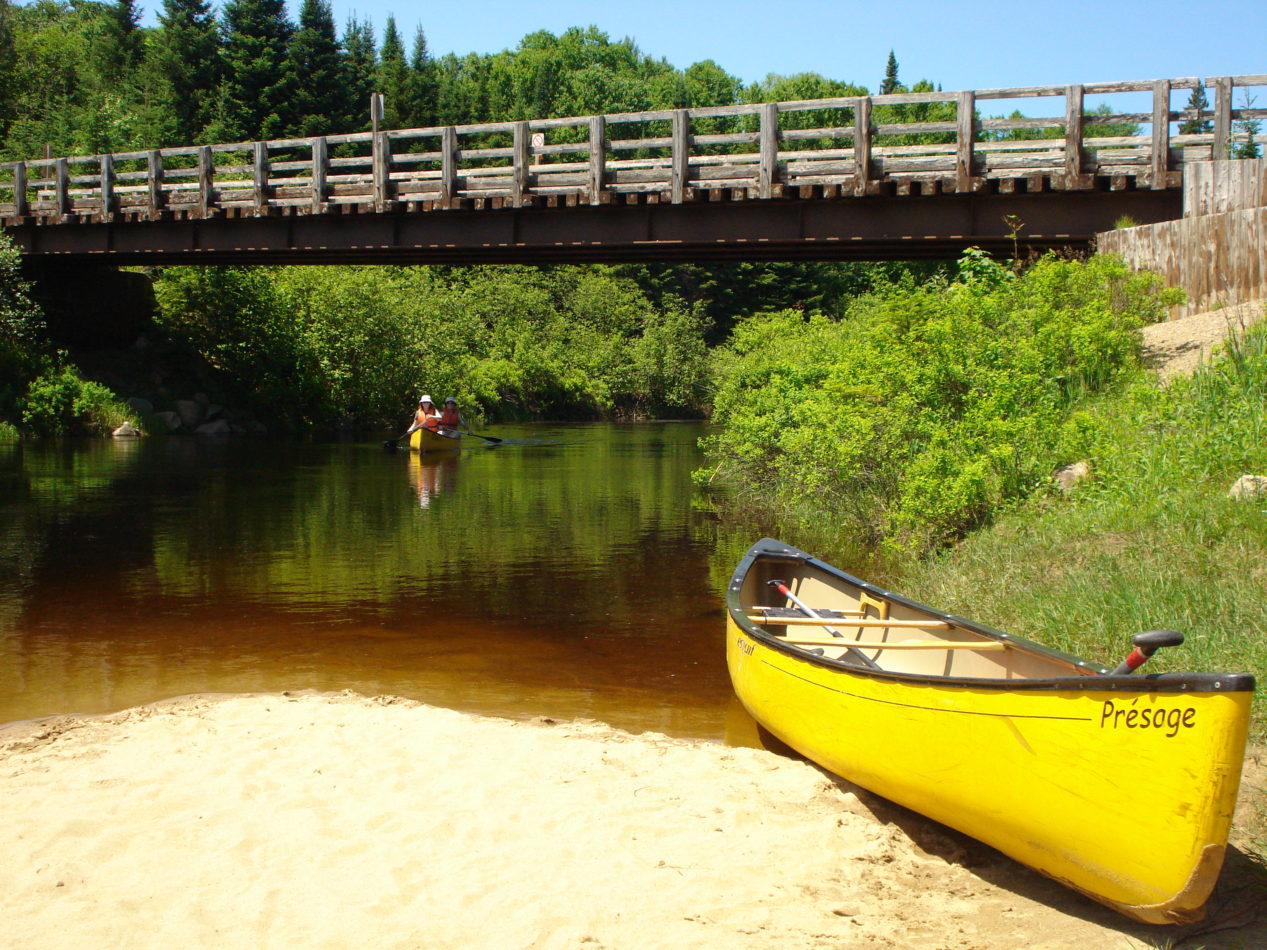 During the summer, Mont-Tremblant's many lakes and rivers make it one of the best destinations in the province for water sports. Escaping the heat of the city to come cool off and enjoy nature at the foot of the mountains undoubtedly promises wonderful moments as a couple.
The most famous bodies of water for activities at Tremblant are our majestic Lake Tremblant, Lac Ouimet, and the two Laurentian rivers: the Diable and the Rouge. Dozens of magical experiences are available: boat rental, cruises on Lake Tremblant, river descents, guided tours, fishing… but the most popular with couples is undoubtedly paddleboard rental. Heading out to explore the banks and beaches of a calm, pristine river with a nice picnic is the stuff dreams are made of!
___________
To learn more about the activities available in Mont-Tremblant and the surrounding area, contact us! Our team will be pleased to answer your questions and help you plan your trip.
To learn more about our summer activities, click here.
To learn more about our winter activities, click here.