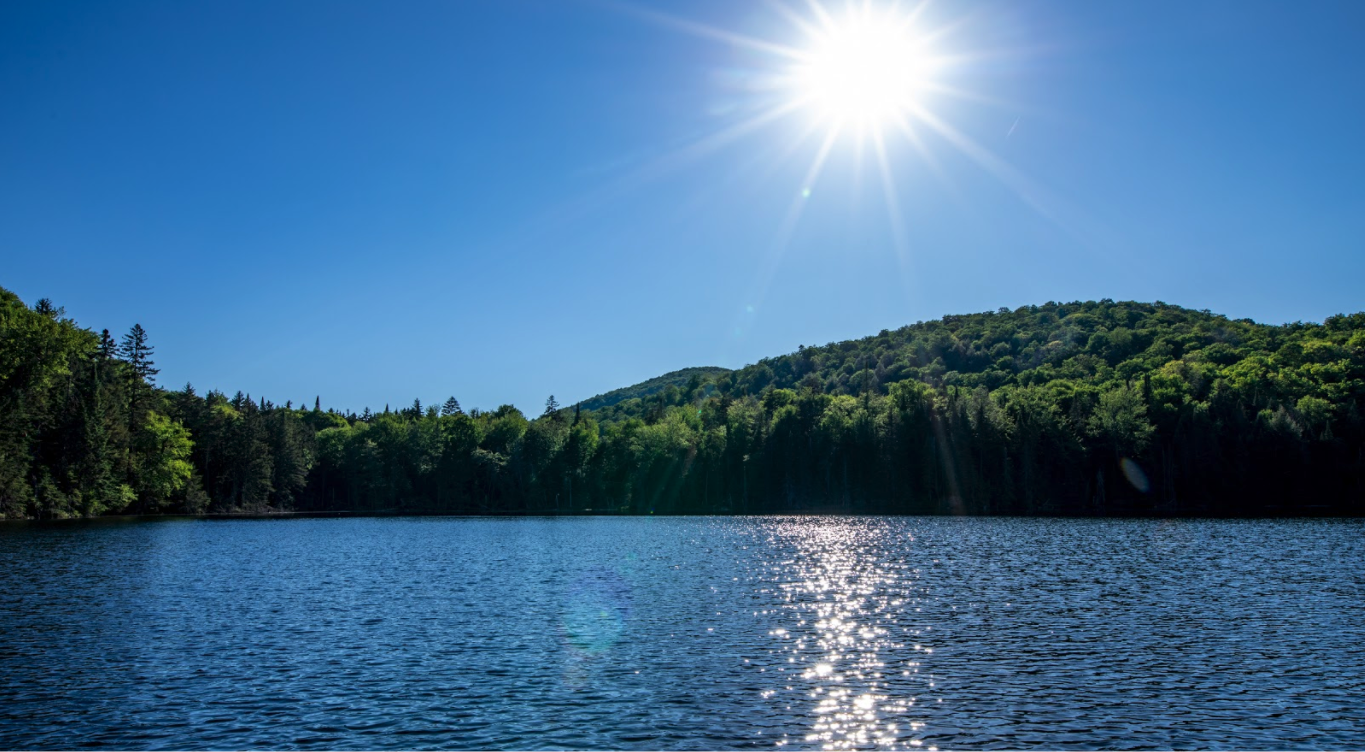 We've always said it: everyone should regularly get a healthy dose of fresh air and nature, away from the big city and everyday stress. Have you decided to take a day off or a vacation and you're preparing to head out in search of a well-deserved break? That's fantastic!
It's not always easy to let yourself go and relax and take full advantage of your moments of respite. Stress may persist, things may not go as planned, and you might come back even more tired than when you started. So, how do we make sure that these moments provide that much-needed break that will allow us to reboost our energy? Here's our instruction manual.
1.Have the right state of mind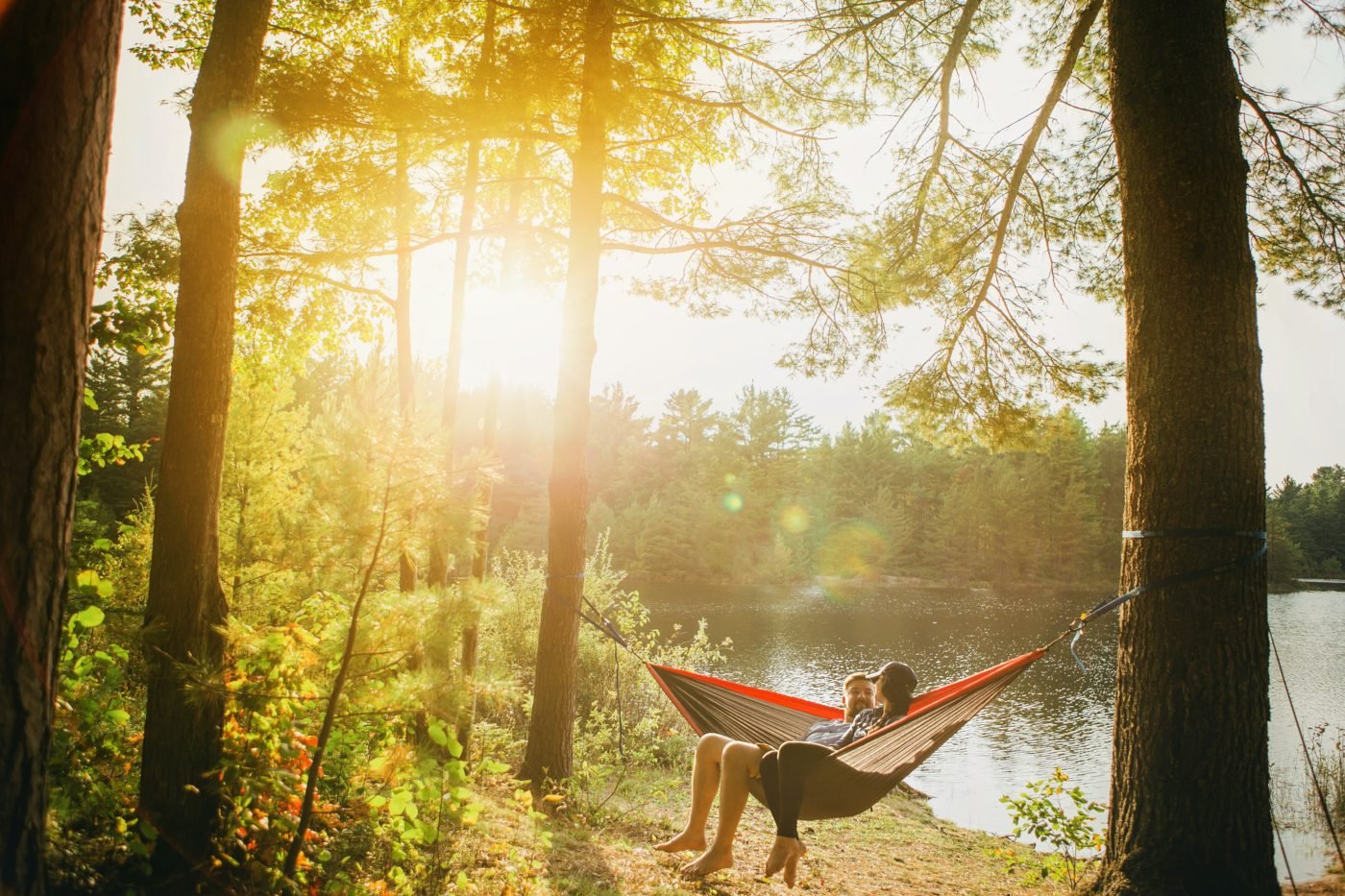 Rule number one: leave with peace of mind! Do what needs to be done so that no everyday obligations catch up with you during your getaway: cat sitting, watering the flowers, out-of-office email… everything should be planned to roll while you're away so that your head is devoted to a single thing: fully experiencing the present moment.
Which leads us to rule number two: unplug! Along those lines, forget the cell phones and tablets during this green break and give your eyes and brain a rest. Put away the devices, cut off the notifications… better yet, cut off everything! It may feel strange at first, but you'll see very quickly that the equation is simple: less screen time = more serenity! 
Are you familiar with the concept of "slow living?" This philosophy recommends a return to the basics through a healthier and more natural lifestyle. This stands in stark contrast to the frantic pace of life, constant acceleration, and bombardment with information imposed by our current lifestyles. The instructions for slow living? A good dose of nature, healthy food, quality human relationships, and—of course—SLOWING DOWN! Avoid putting too much on your plate; otherwise, you'll rush through your trip without being able to take the time to rest. Do less, but do better. You'll see for yourself: the benefits are undeniable.
2. Rediscover the simple pleasures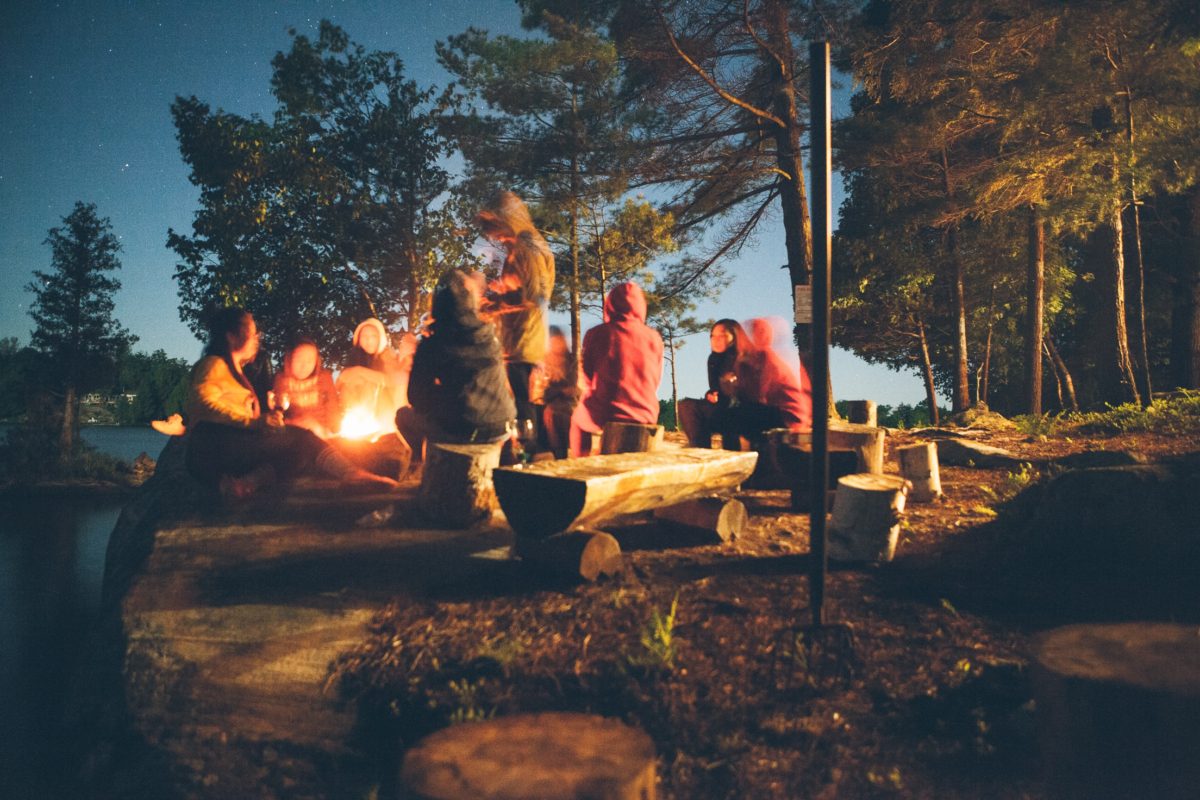 Sometimes, keeping things simple is the best recipe for having fun! Here are some ideas that will let you reconnect with yourself or your loved ones:
Watching:

The sky and its millions of stars on a beautiful summer night, the animals during a walk through the forest or along a river, the panorama at the summit of a mountain… What great opportunities to awaken the wonder that sleeps within us and which is far too rarely sought out in our daily lives!

Walking:

Far beyond the physical benefits that arise from it, walking (whether it's a hike or a simple stroll) has the effect of considerably reducing anxiety and depression. It also has positive impacts on sleep, creativity, and many other things. Did you know that, 2,000 years ago, Hippocrates said "Walking is man's best medicine?" In short, during your vacation, walk!

Making a campfire:

Gathering the wood, lighting the fire, getting lost in the contemplation of the flames, appreciating the oh-so-soothing sound of the crackling embers… Let's admit it: a nice campfire is the best way to forget all your worries almost instantly. And the icing on the cake to delight your taste buds: s'mores!

Having a picnic:

What could be more exhilarating than enjoying tasty homemade food in the great outdoors in good company? Much like the previously mentioned activities, picnics promise wonderful moments of excitement and relaxation.

Bon appétit!


 

For 100%-natural stays in the Laurentians, book one of our 20 treehouses! A nice mixture of camping and glamping in a fantastic forest park and an incredible experience for the whole family. More information

here

.

If you plan to go camping, read

the guide to camping during the pandemic

. 
3. Practice activities in nature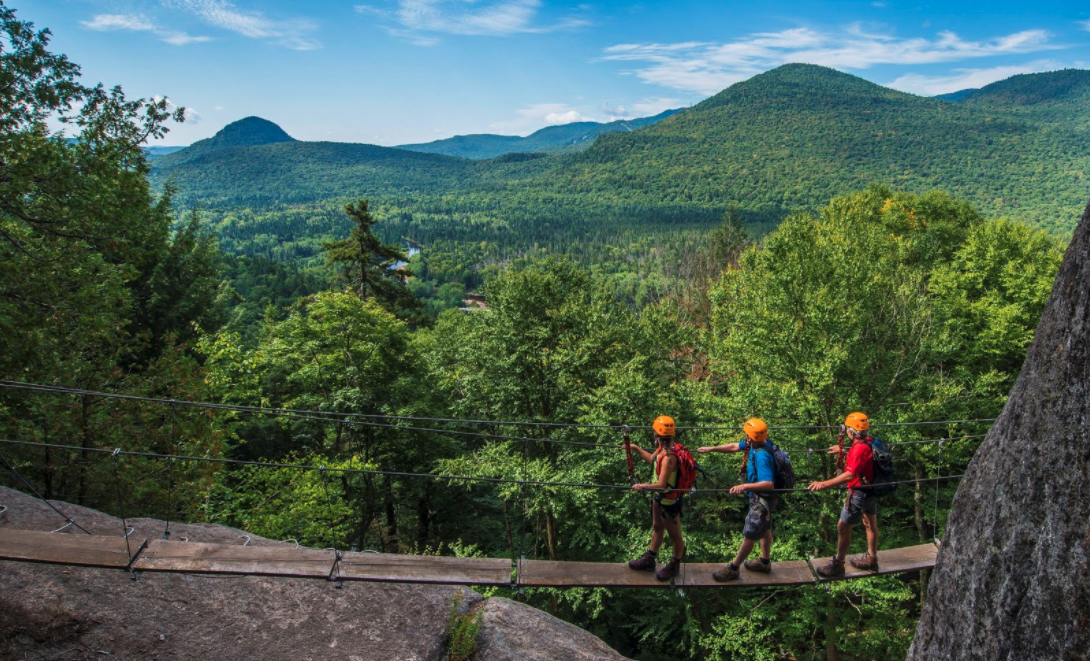 Among all the options that we offer at the Tremblant Activity Centre, here are some that will help you in your quest to unplug. Alone, as a couple, among friends, or with family, you'll undoubtedly appreciate this active little dip in nature.
First of all, here are two activities that are perfect to do as a family! These take you to a spectacular natural site dotted with ponds and surrounded by mountains, and which offers a wild bison reserve and an extensive network of trails to explore. Patrol the forest with an authentic trapper who will teach you the basics of wilderness survival: fishing by hand, trapping, fire-setting techniques, animal watching, etc. This activity is available in the summer and winter.
Climbing mountainsides, enjoying dizzying panoramas, becoming one with the rock, testing our limits… Here's an activity that has no shortage of attractions for nature lovers and thrill-seekers! At Mont-Tremblant National Park, Mont Catherine, or the resort site, the via Ferrata options abound, even in the winter!
Winters at Tremblant aren't just about downhill skiing! If you prefer contemplation to thrills and the calm of the forest to the slopes, come see us to rent the right equipment. You can choose to dash through the woods on cross-country skis or walk leisurely at your own pace on snowshoes. In the surrounding woods or at the magnificent Domaine St-Bernard, alone or accompanied, this healthy dose of nature and good, fresh snow will do you a world of good!
In addition to the majestic mountains and countless lakes, two magnificent rivers are the pride of the locals in the Mont-Tremblant region: the Rouge River and the Diable River. They meander between valleys and forests, and they are home to exceptional flora and fauna! Let yourself be carried along by the water and contemplate the wonders that surround you! Choose the craft that suits you: we offer kayak, canoe, and SUP rental, as well as activities for all ages! 
Now that you've stocked up on tips and ideas for activities, all that's left for us to do is to wish you a nice, relaxing break in nature! And keep this in mind: in nature, you're more likely to find yourself than to lose yourself!
— 
Beyond this selection, there are many other outdoor activities available on our site, and we strongly encourage you to go check them out.