In Quebec, we are fortunate to have many wonderful regions filled with natural attractions. Mont Tremblant is one of the most beautiful of these destinations, with its picturesque landscapes, lush forests and abundant wildlife. 
It's no surprise it has become a haven for nature lovers and photography enthusiasts looking for wildlife encounters. If you are one of them, we've got you covered! 
Here are the top activities you can do in Mont-Tremblant to enjoy the beauty of the area.
Take a scenic gondola ride
If you want to take it easy and get panoramic views of Tremblant Village, a gondola ride is definitely for you! Accessible directly from the resort, this activity is a classic around here. Rain or shine, you're guaranteed to get a fantastic view and leave with photos that are worth the ride.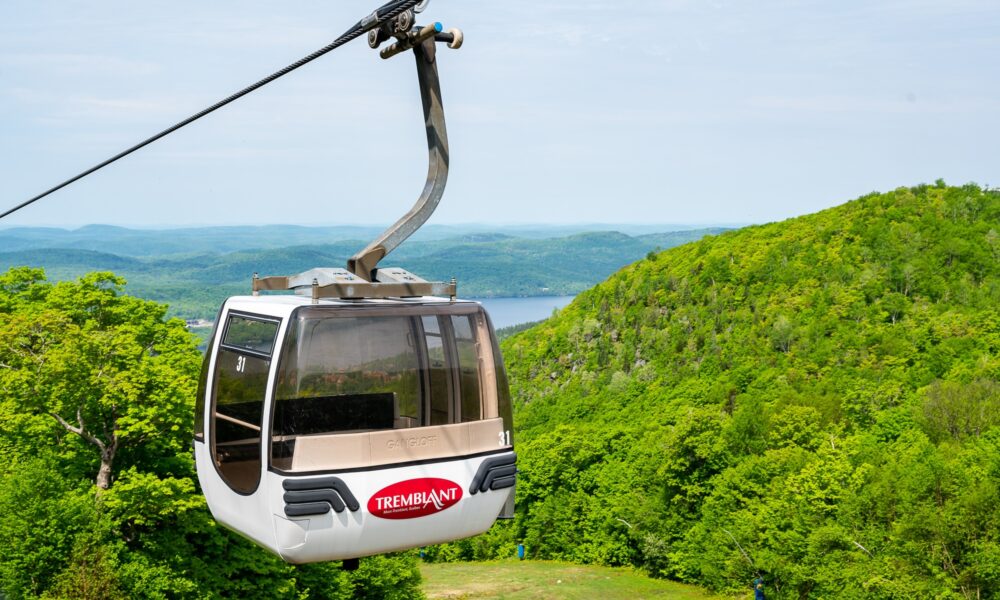 Kayaking, Canoeing or enjoying a day on a Pontoon
Mont-Tremblant is surrounded by beautiful waterways that can be explored and navigated on a variety of boats. If you want to get moving while enjoying the freshness of the water, rent a canoe or kayak and explore the Diable River. If you're looking to take it easy and enjoy the sun with a group, a day on a comfortable pontoon boat on Lake Tremblant is the perfect activity for you! There are small islands and coves to discover, and if you're attentive to the movements around you, you might even see some action in the water!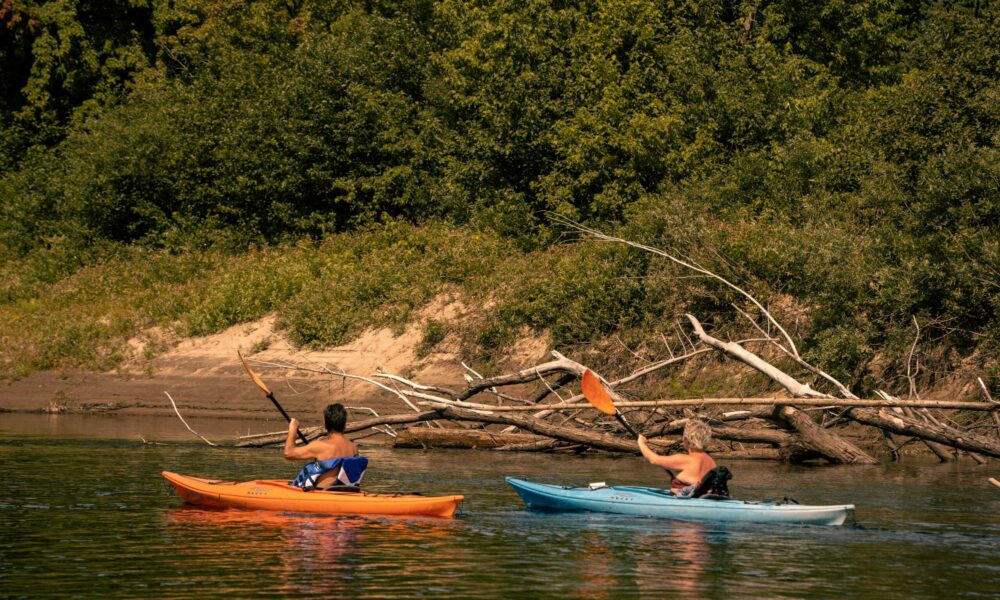 Hike to the top of Mont-Tremblant
For those who are more active and adventurous, hiking to the summit of Mont-Tremblant is a must around here. There are several hiking trails to choose from, each offering unique features and views. The "Les Ruisseaux" trail is one of the most popular and offers a panoramic view of the Laurentian Mountains.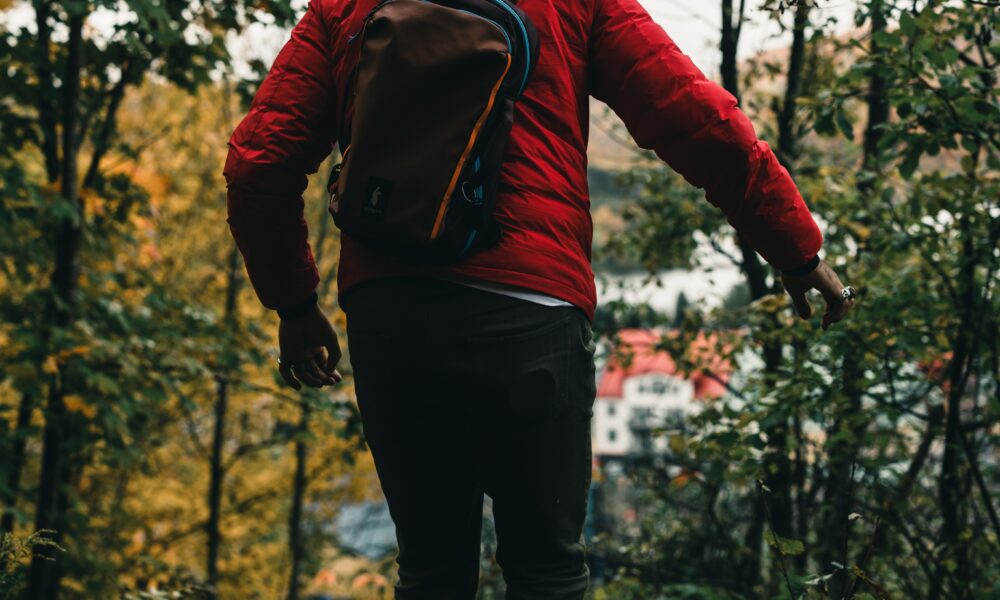 Experience a Zipline Adventure
Our ziplines offer the perfect combination of thrills and wilderness. The trip begins with a hike to the top of the mountain, from which you will zip-line down over the treetops, offering a breathtaking view of the forest and surrounding mountains. Try a combo with one of our Via Ferrata options where the ascent is as much fun as the descents at the end.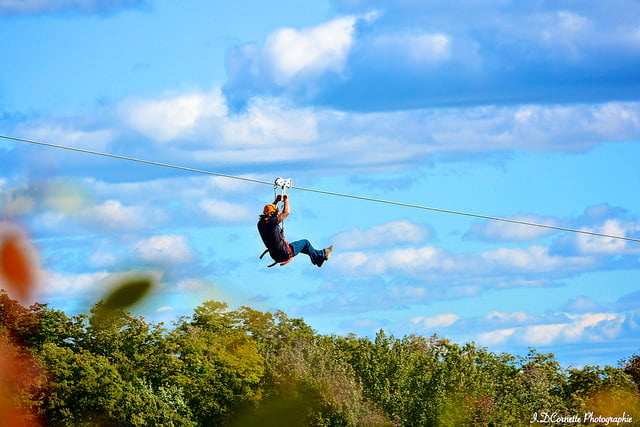 Rent a bike and explore the area
Mont-Tremblant boasts numerous scenic bike trails that allow you to explore the natural beauty of the region on two wheels and at your own pace. We offer bike rentals for all ages and skill levels, so you can choose the bike that best suits your needs. The "Le P'tit Train du Nord" trail is a popular route that takes you through forests, along lakes and over rivers, providing great views along the way.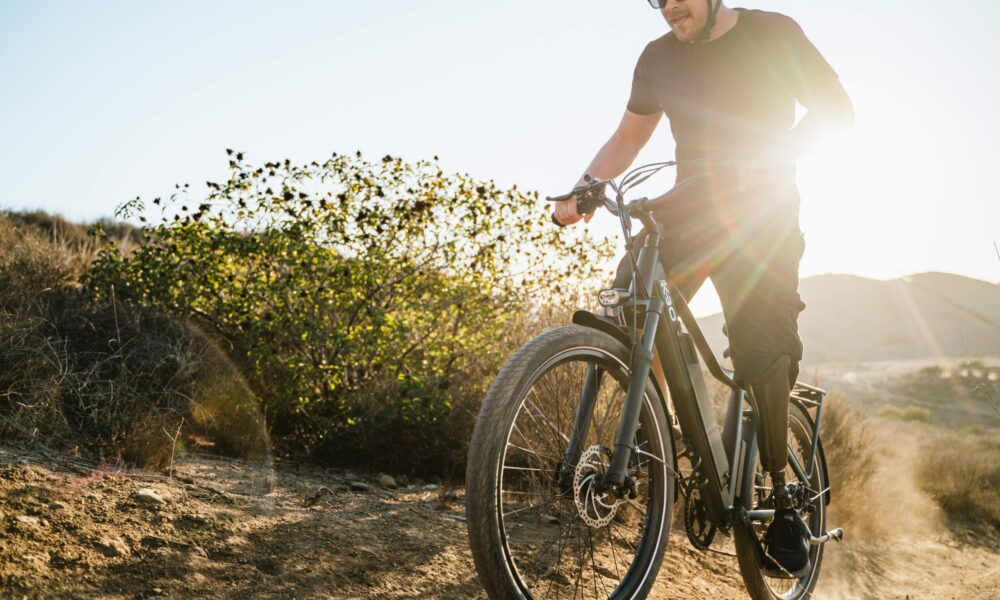 At The Tremblant Activity Centre, we make sure you have access to the best experiences and we simplify the planning process so you can fully enjoy your time.
From equipment rentals and guided tours to access rights and transportation – we take care of everything for you! To browse through all the activities offered over the seasons, click here.