Are you planning to visit Mont-Tremblant in the summer and wondering what are the best activities to do in the area? Here are the 10 must-do activities to enjoy the best of the Laurentians. Whether you're with your family, your friends, your partner or on solo mode, you'll find plenty of adventures to try!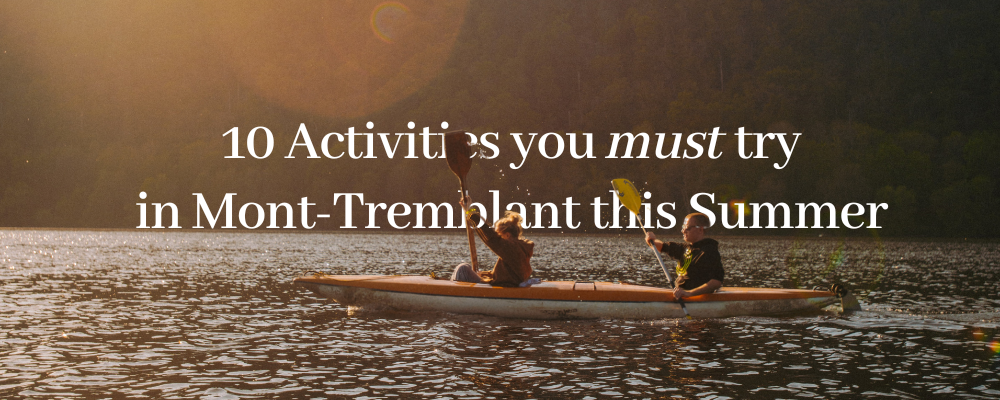 What to do in Mont-Tremblant this Summer
1. Drive a Dune Buggy 4×4 
Explore hilly and wooded trails behind the wheel of a Dune Buggy 4×4 for an unforgettable experience. In a small group, you'll be guided along exciting trails where you'll have the opportunity to test your speed. The best part? Kids can hop on board and enjoy the experience with you!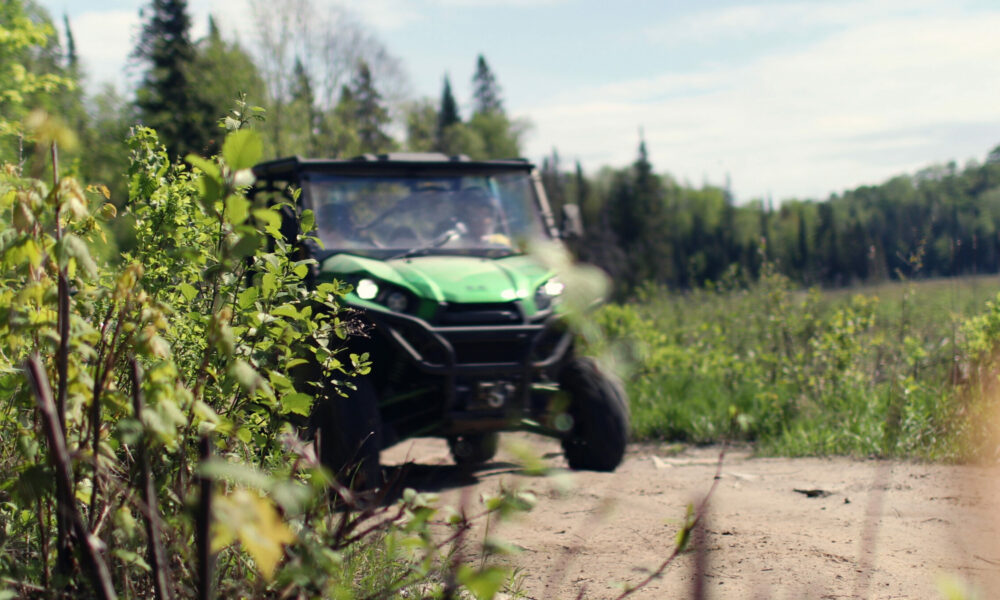 2. Raft down the river
Looking for a more challenging experience? Take a rafting trip down the Rouge or Diable rivers and get your adrenaline pumping. Several rafting adventures are available, including family trips with smoother rides.

3. Try the new Tree Top Walk Activity
A new attraction in the Laurentians since the summer of 2022, our tree top walk is a fun, stroller and wheelchair friendly activity that will take you to some of the most beautiful views in the area. Along your way, you will have the pleasure of engaging in educational games and learning more about the flora and fauna that surround you. The tower is over 40 meters high and features hanging nets for you to lie on.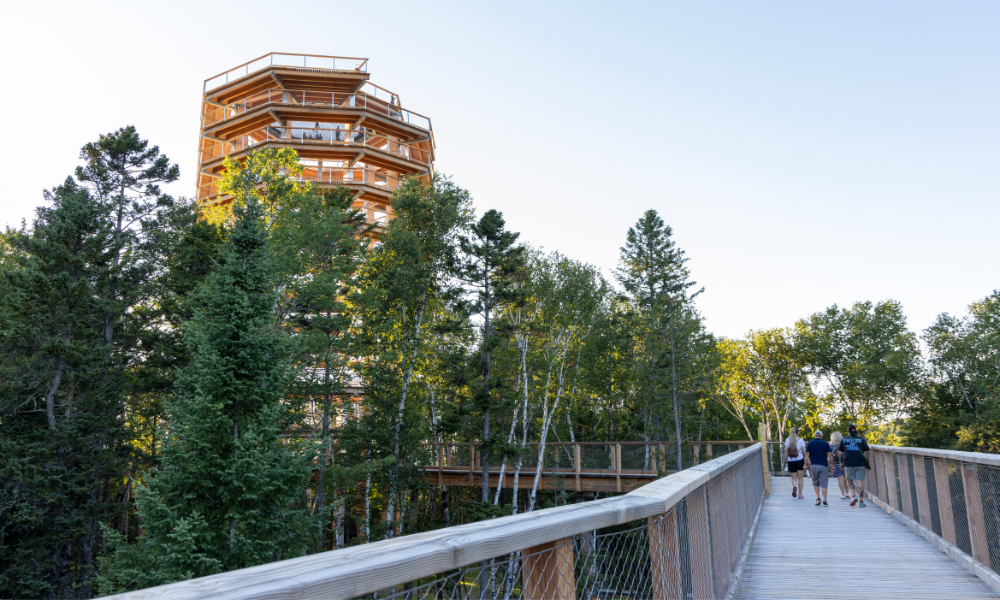 4. Rent a Jetski or pontoon boat
Quebec summer days can get quite hot, and what a better way to cool off than to spend time on the water? No matter the mood you're in, you'll find a watercraft that suits you. From jetskis for the adrenaline junkies, to kayaks for the explorers, to pontoon boats for the laid back, discover all the water activities available in Mont Tremblant. 

5. Go for a bike ride
What better way to explore Mont Tremblant's forests and trails than on an open-air bike ride ? Whether you're a beginner or an expert, you'll find something to suit your taste along the many bike paths, roads and mountain trails. Our wide range of rental bikes includes electric bikes. Guided tours are also available. 

6. Enjoy a cruise on Tremblant Lake
Uncover the history of Mont-Tremblant from the comfort of Le Grand Manitou II, a cruise boat that will take you to the most beautiful views on the water. As you sail along the 12,000+ meters of shoreline of Lake Tremblant, you'll get to see some beautiful scenery, enough to refresh your Instagram photos for a good time!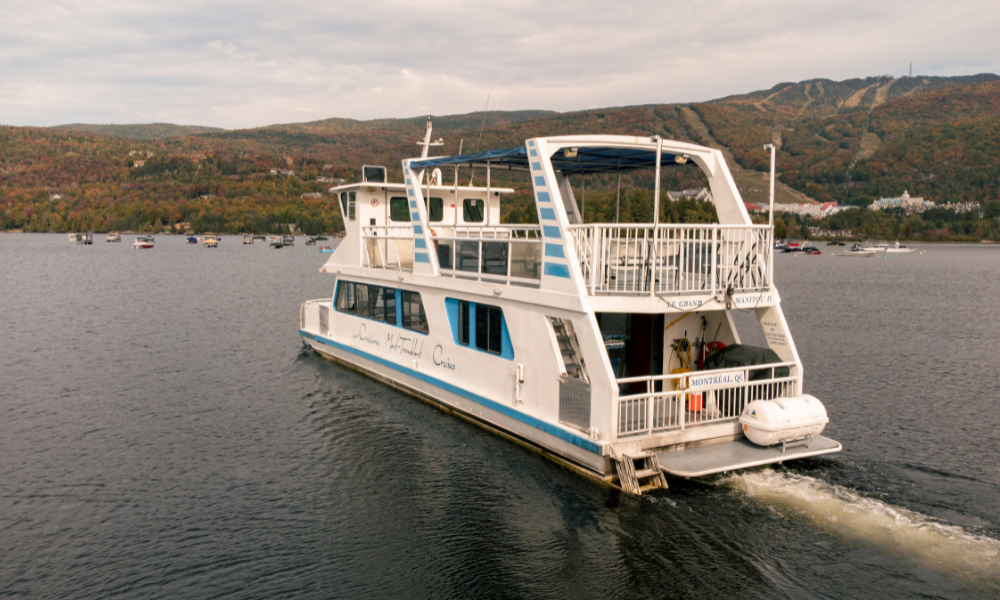 7. Stay a few nights in a Ready-to-Camp Treehouse
If you're looking to truly unplug during your vacation, we suggest staying in a comfortable ready-to-camp treehouse at les refuges perches. Here, you will have the chance to fulfill one of your wildest childhood dreams and spend a few nights in the woods. Private terrace, access to Lake Cordon, unlimited campfire, everything is there for a memorable getaway!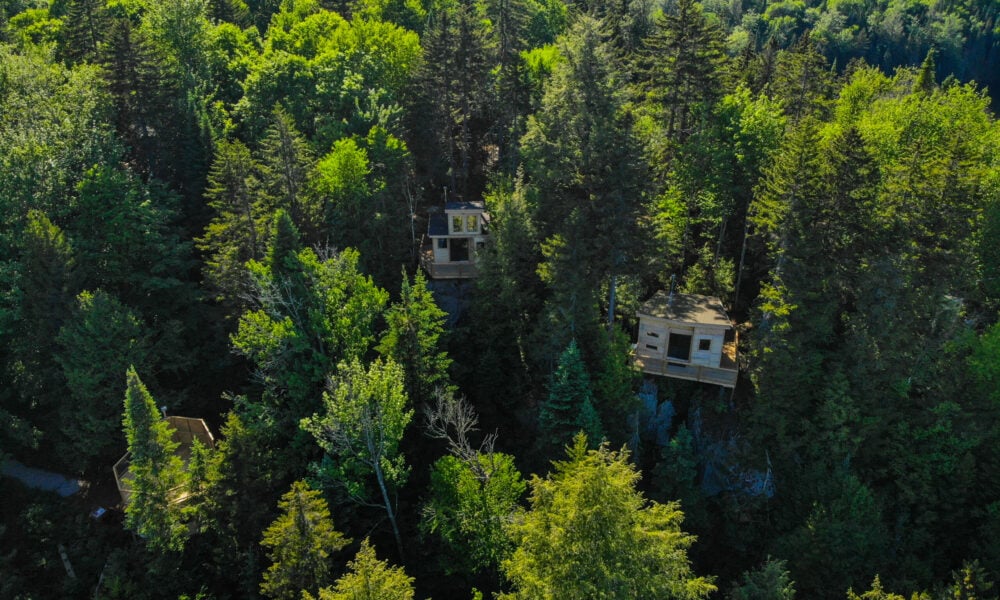 8. Zipline your way down the mountain
When you think of summertime in Mont-Tremblant, you think of ziplining. With two facilities available in Mont-Tremblant and Mont-Catherine, there are plenty of options for a great adventure. For even more fun, you can combine this activity with our Via Ferrata or Aerial Adventure tours.

9. Go on a horseback ride
With so much diversity surrounding the area, it's no surprise to see our horseback riding activity on the list. Perfect for beginners and experienced riders alike, our Tremblant equestrian center offers plenty of possibilities, including horse and pony rides for kids.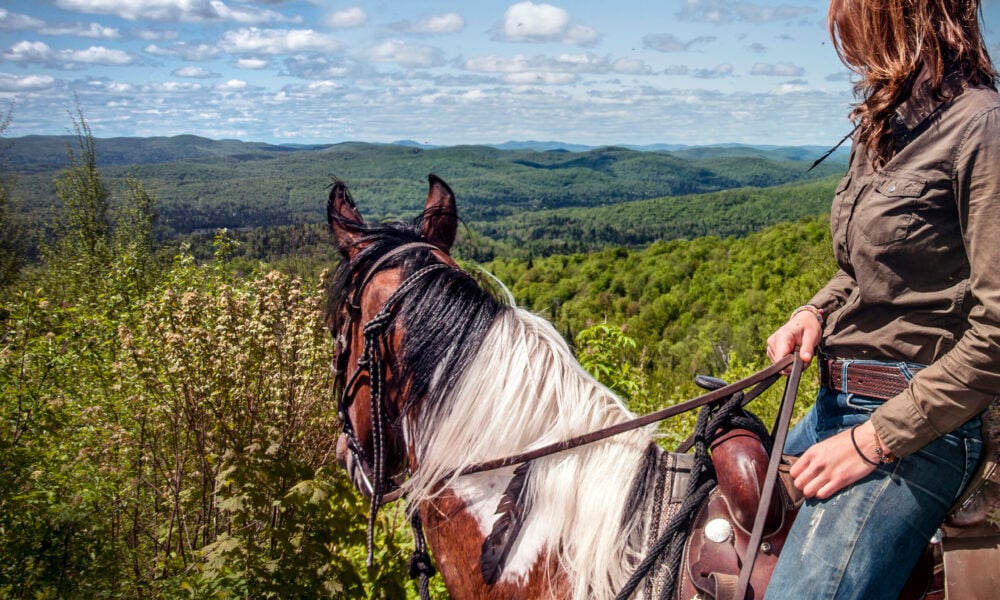 10. Hike your way up Mont Tremblant
At the heart of the resort is Mont Tremblant, a mountain that rises to 875 meters and offers breathtaking views of the Laurentians. Although skiable in winter, there are multiple hiking trails to discover or rediscover including on the north, south and sunny sides. 

Explore more exciting activities offered at The Tremblant Activity Centre in the summer section of our website. If you have any questions about activities, please contact our reservation team.
While in Mont Tremblant, don't miss out on the many stores, restaurants and cafés. Right at the base of the mountain, you can take part in many performances and shows. Check the program of events to see what's coming up.